You Don't Have to Be the Lone Ranger!
Zan Tyler

Editor of the Crosswalk.com HomeSchool Channel

2002

28 Jan

COMMENTS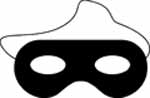 Home-schooling mothers don't have to be Superwoman, Martha Stewart, or the Lone Ranger to home school effectively. We don't have to teach every subject and provide every enrichment activity for our children. Our job is to constantly (informally) evaluate our children and determine the most effective ways to meet their needs.
Years ago, the South Carolina Superintendent of Education invited me to attend a symposium sponsored by the State Department of Education on Education and Technology. The Chair of the Education Department from Stetson University spoke about an innovative educational project he was working on. He made the comment that everyday every teacher should ask three questions about each student in her classroom: Where is the student "at"? Where is the student going? How are we going to get him/her there?
This professor reminded me that education is fluid and not static, and the best teachers are constantly anticipating needs and making adjustments. There have been many things during my 18 years of home schooling that I have felt inadequate to teach or provide. As my husband and I have prayed, God has always been faithful to provide the right solution-sometimes a new curriculum, sometimes a tutor, and sometimes a home-school class.
Five years ago, in my capacity as the president of the South Carolina Association of Independent Home Schools, we brought a home-school weekly fine arts academy to the state. Formerly known as Masters Academy, Excelsior Academy teaches art, drama, and music from a Christian, historical perspective. We have added many other classes throughout the years. And over the course of the years I have taught Public Speaking, Worldview, and Logic courses. The "school" meets in a church on Tuesdays from 9:00-3:30. Some students stay for 3 hours; some stay all day.
The benefits have been astounding. Mothers get an occasional break; the children learn to function in a more traditional classroom setting; and children get to take classes from Christians who are experts in their fields--and who employ the innovative teaching techniques that most home schoolers naturally employ in their homes: lots of interaction and discussion, accompanied by hands-on activities when appropriate.
This week the HomeSchool Channel features two articles from two different angles on home-school co-ops. Make it a priority to read both of these excellent articles: "The Benefits of Collaborative Learning" by Maggie Hogan and "Family Schools - The Synergy of Pooling Your Resources" by Debra Bell. Be encouraged by these articles, and, if you haven't already, consider co-oping. You will be amazed how the right co-op can invigorate your home school.
May God grant us courage, conviction, and insight as we continue the home-school journey!
Zan Tyler is co-author of the book Anyone Can Homeschool and senior education editor for Crosswalk.com. She and her husband have three children and have been home schooling since 1984.