Coping with Infertility: The Praying Husband's Power
Ginger Garrett

2004

7 Apr

COMMENTS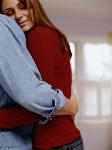 Isaac prayed to the LORD on behalf of his wife, because she was barren. The LORD answered his prayer, and his wife Rebekah became pregnant.
~Genesis 25:21

What a blessed woman Rebekah was to have a husband who prayed for her! Her husband, Isaac, prayed for her because of her childlessness, and God answered his prayer by giving Rebekah a child. Isaac's prayer created an enormous blessing in their lives together and undoubtedly fostered an incredible intimacy between them.

Often it seems as if women have to carry the heavier load when dealing with infertility. Women go to most of the doctor appointments, have most of the procedures, and seem to feel the emptiness of the womb most acutely. Men often seem reduced to bystanders and can feel helpless to support and protect their wives during the crisis. Oftentimes, if a man feels helpless to change a situation, he will begin to turn his attention elsewhere, to things he can fix and control. The wife can feel abandoned and alone in their struggle to conceive. Walls begin to build, and the struggle to have a child becomes a struggle to keep their marriage together.

Husbands are not powerless, however, and in fact can have a greater impact during infertility than even the most renowned doctor or celebrated adoption director. Husbands have direct access to an all-powerful God. Men who pray for their wives provide comfort, leadership, and protection.

The husband may appear helpless to change the situation, but God is listening. A man can remind God daily of his wife's heartache and emotional needs, and ask continually for the blessing of a child. Men can carry the burden of infertility by having the strength to continually pray when the wife feels too discouraged to lift her heart back up to God.

A woman feels supernaturally comforted by a husband who prays for her. She can trust him and take comfort in his spiritual strength and determination. The wife needs to see her husband praying with a faith that at times seems stronger than hers, and she needs to hear him as he pours out his own longings before God. Men don't have to overcome the impossible to win the hearts and respect of their wives -- they have only to pray to the God who makes all things possible.

Lord, You listened to Isaac's prayer for Rebekah and granted her a child because of his plea. When my husband feels powerless to help or comfort me, remind him to pray. Develop in my husband the will and strength to carry our burden to You every day, so that even in times of deep discouragement and exhaustion, I can have confidence that he is supporting and strengthening me through his prayers. As he prays for us, please listen to and answer his prayers. Please gently increase the intimacy of our marriage as I open my heart fully to this man who prays on my behalf during this crisis.

Excerpted from Moments for Couples Who Long for Children, copyright 2003 by Ginger Garrett. Used by permission of NavPress. All rights reserved. For copies of the book visit www.navpress.com.