Wife vs. Career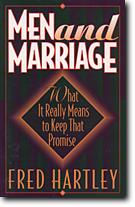 Men: if your wife isn't sure she's more important to you than your boss is, maybe you're married to your career. Don't make her feel as if she's your mistress, a rival for your attention and affections. Even if your job requires more time, effort, and mental energy than your
marriage
does, convince her she's more important than your job:
Give her a way to phone you directly. Let her bypass your secretary. Don't make her wait for you to call her back. Let her know that as soon as she needs your attention, she becomes your top priority.
Take time during your day to call her (even if you're away on business). Or write her a note, have lunch with her, or pay her a surprise visit. It demonstrates that although you may be immersed in your job from 9 to 5, your mind and spirit still think of home.
Warn her in advance, if you can, when you'll need to put in extra hours. Show that you appreciate her sacrifices, too. Then make it up to her when the overtime season is over: a weekend away, a card, flowers, a special meal.
Involve her in the decision-making process regarding work issues. If possible, arrange for her to meet secretarial or staff applicants. Give her some veto power. Trust her intuition and impressions before you hire.
Reserve some of your strength every day for your wife. Try to release the exhausting, stressful burdens of the workday so you have something left to give of yourself.
From Men and Marriage: What It Really Means to Keep That Promise, ( 1994 By Fred Hartley. Used by permission of Bethany House Publishers, Minneapolis, Minn., 1-800-328-6109.
Fred Hartley is the author of several books, including the bestseller Dare to Be Different and The Teenage Book of Manners, Please! He is a graduate of Wheaton College and Gordon-Conwell Theological Seminary and is presently the senior pastor of Lilburn Alliance Church in metro Atlanta.