Get Yourself a Logo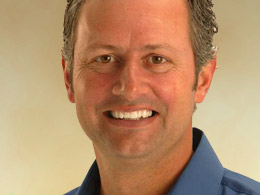 We have experimented with this idea, using it as a way to improve ourselves as well as our family life. My current word is "discipline." In an effort to improve the way he studies and prepares materials for school, our oldest son has adopted "excellence" as his theme word. Our middle son is living with a new "spirit" as his theme. Our daughters are sharing the words "laughter" and "smile." I often ask them what their theme is, and they respond with their word.
Philippians 4:8-9 also suggests several themes for life: truth, nobility, purity, admirable, excellence, loveliness. God calls us to think about these characteristics and put them into practice in our lives. In return, God will grant us His peace (v. 9)
In His Word, God challenges us to follow the example He gave us in His Son, Jesus Christ. We must always be striving to be more like Him, even though we know we will never be perfect. There are many ways to improve our minds, our spirits and our relationships.
Here's a question to quickly ask yourself. If today someone were to describe our family with one word, what would it be? Think about some words you would desire to have said about you and then put a plan into action that would give you the ability to be described that way.
Consider adopting a theme word for yourself or for your family. Make it your "logo"- your direction for life. Change your word from time to time so that you will be challenged to grow and mature. Work together and see what happens!