Honey, I Shrunk the Kids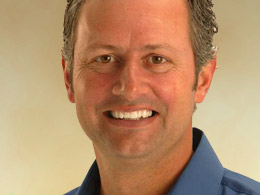 From the amount of video equipment set up around them, it was obvious that some member of their family was about to perform the most important role of a lifetime. The grandmother leaned over me, and, pointing to her program, said, "That little boy is my grandson." I attempted to act surprised and encouraged her to take the lens cap off her camera. Their little actor finally entered stage left and shared ten words while the whole family held their breath. When he finished, they laughed, hugged and cheered so much that they missed seeing the next speaker.
Then my son was on stage. He didn't have any solo parts, but he sure did look awesome. I was certain that every parent out there was looking right at him, wishing he was theirs. As the program continued, I looked around at other parents, noticing many smiles of encouragement for their own children.
Suddenly, I began to observe other children on that stage-those who had no one there to believe in them. While so many others were growing in confidence, these children were shrinking, losing belief in themselves.
Genesis 22 records one of the most treasured stories in the Bible. The picture of Isaac on the altar is worth more than words can say. Isaac respected his father, understood his own self-worth and knew that God had a bigger plan. It was obvious that he had known years of support and encouragement from a loving family.
If your children are still in the home, now is your opportunity to build self-worth and confidence. You may have established a reputation that you shrink others with words or tones of discouragement. But decide to change that starting now! I do not believe it is ever too late to start changing your words in building up your family members.
Even if your children are out of the home-trust me-they still need to feel valued and encouraged. My father is in his 70's and I still love to hear him say things to me that build me up. His positive words are massive.
Think of some things you can do to build your children's self-esteem and belief in themselves. Obviously, this is centered around their value in Christ, but it must come to life in everyday situations.
A beautiful way to help others discover belief in themselves is to select a child from your neighborhood who doesn't get much parental support. Begin to encourage and support him or her. Help your children see the value it gives to an individual as you together watch the friend's self-esteem grow.
Start practicing this principle today. What a great thing to help a child realize their full potential through words of encouragement.