Sweet Dreams: Reflections on a Child's Gift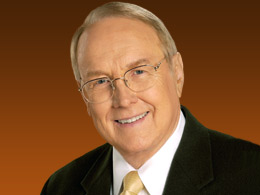 I sleep with a stuffed animal that's not even mine. For well over a year now, my five-year-old daughter, Carol, has been passing out her doggie with a ribbon-round-the-neck, puffy hippo, well-worn teddy, cuddly cat, and a whole menagerie of bed toys to her baby brother, big sister, two big brothers, mother and me. Not every night, but often, we'll get the gift of a night's snuggle with a squeezable sleep mate.
Though it's been a while since I've held a stuffed toy under my chin, curled up in my arm, it all comes back quickly. Even if for some strange reason I didn't want to hold the toy, I would anyway ― squeezing it tight ― because it's a present from Carol. She doesn't have money to buy things and yet she shares her most precious possessions because she knows it makes someone else happy. Her nearly teen brother, Jace, loves to get a borrowed sleep toy too. And her baby brother, Quentin, sometimes begs for a certain long-legged feline.
Like any genuine gift-giver, Carol doesn't appreciate being cajoled over the loan of one of her pets. She likes it to be all her idea and she tries to match the right creature to the right person. Rarely will it be the same every night.
We named Carol after a beautiful, sharing child in a book called The Bird's Christmas Carol. Written by Kate Douglas Wiggins of Rebecca of Sunnybrook Farm fame, this short fable tells about a sweet, sharing girl who always brought joy to those who had less than she did. Carol Bird was a girl who loved with open hands giving what she had while she could. We wanted to have a child like that, a dimpled darling who cared for others without thought for manipulating or maneuvering people with her kindness.
God gave us our own Carol, whom we've nicknamed "Mouse Bite," because she's so tiny. And so I thank the Lord for each evening that I'm permitted a night with a stuffed animal. I know it won't last forever. But for now, as I toss and turn there's that little lump to pull close, to hold next to my heart. Funny how it keeps your chin up...and a smile in the night.