5 Things to Know about Parenting a Three-nager
April Motl

Crosswalk.com Contributor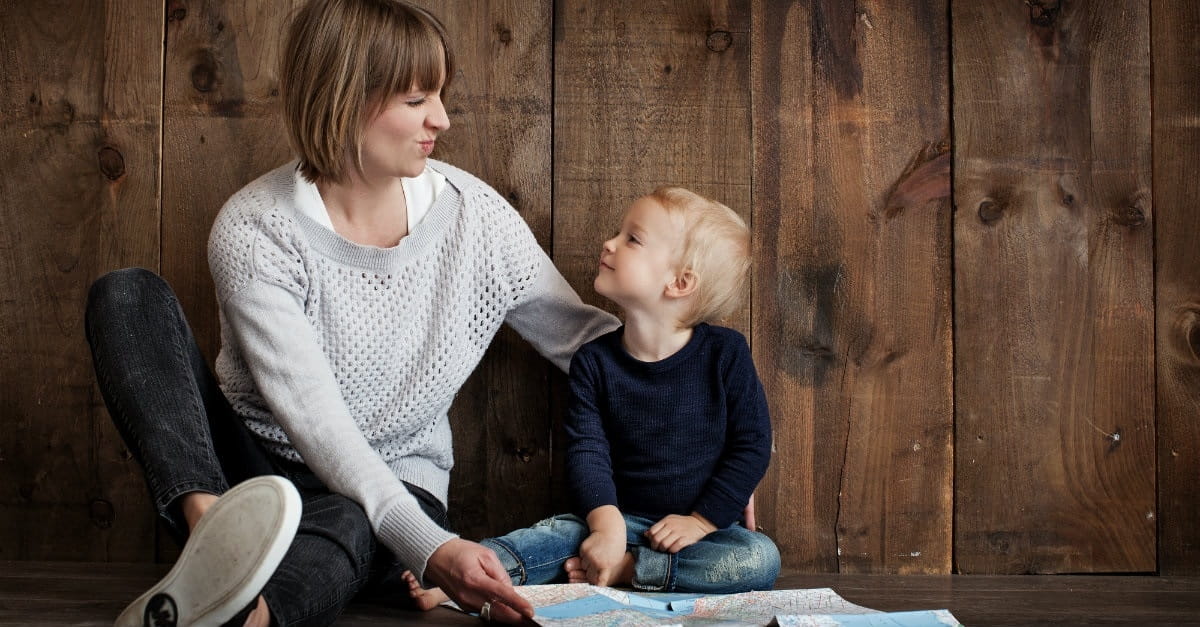 Child development specialists refer to the ages of three to five as the "Magic Years" because little ones at that age are learning rapidly and gaining imaginative creativity so that it feels almost "magical" to watch all that growth. But with all that development can also come some intense emotional growing pains, too! Here are five points to tuck into your heart as you parent your three year old.
Photo Credit: Pexels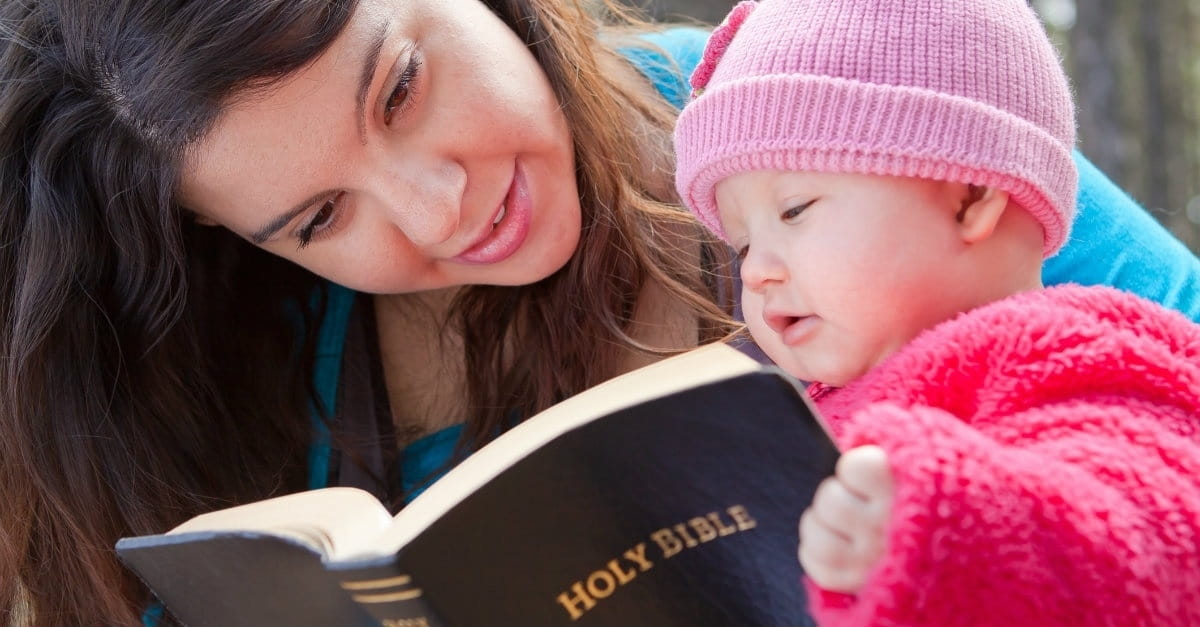 1. Regardless of the age and stage your little one hits, your calling is the same.
You shall teach them diligently to your sons and shall talk of them when you sit in your house and when you walk by the way and when you lie down and when you rise up (Deuteronomy 6:7).
I've heard some moms describe their three-year-old's new phase like a canyon that suddenly engulfed sweet, easygoing so-and-so. I've heard similar sentiments from parents of two-year-olds, four-year-olds, eight-year-olds, and twelve-year-olds. The three-year-old experience might be your first time with this rodeo, but it won't be your last!
One of the concepts that can help anchor you and your parenting in the midst of the ever-changing tide of your child's development is to study Scripture passages for parents. God's Word isn't directed for toddlers here and teenagers there; His words on parenting are foundation setting and overarching through the phases and stages our of our children's growth. This can help us as parents navigate our responsibilities to our children, regardless of the latest parenting trend.
When your kid hits one of those difficult phases and you start groping for ways to fix it, the onslaught of parenting advice can feel like waves tossing you from one extreme to the next. The steadiness of Scripture can be an anchor for you. (Start with: Deuteronomy 4:9, 11:19, Exodus 13:14, Psalm 78:4, Ephesians 6:4)
Photo credit: ©Thinkstock/B-C-Designs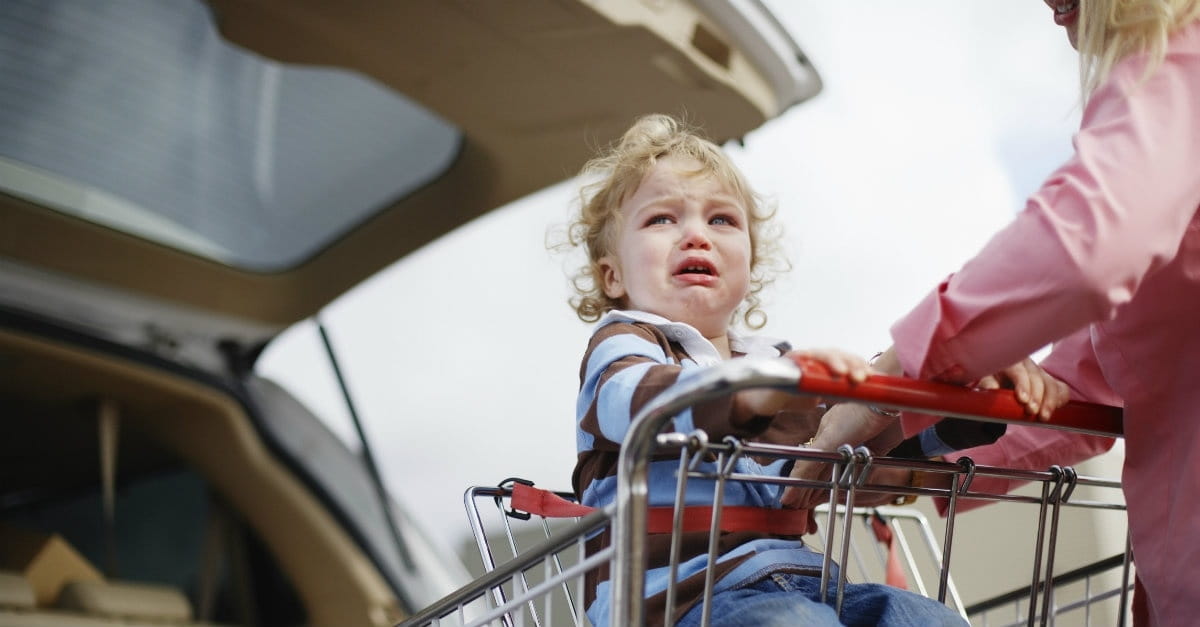 2. Thankfully, most things with three-year-olds pass quickly.
There is a time for everything, and a season for every activity under the heavens… (Ecclesiastes 3:1)
When you hit an uncomfortable parenting issue, it can feel like this might be the way things are FOREVER! Dirty diapers seem to go on endlessly (especially if you used cloth ones). Sleepless nights spread before you like eternity when you are in the midst of baby-induced exhaustion. And those three-year-old issues can feel so intense, you might wonder if this will go on forever, too.
On the positive side, those combative assertions for independence or emotional meltdowns, most of the time, pass relatively quickly. Emotions come big and quick when you are three, but they also leave quickly, too. So while inappropriate behavior is still wrong and requires correction, don't stay there in that ugly moment a second longer than your child. Do whatever needs to be done to address emotions or behaviors needing guidance, but then let it go (and enjoy the fact that your preschooler's emotions haven't developed the staying power they might in the teen years). Understand your little one is going through a season and help them navigate it with direction, teaching, grace, and love. 
Photo credit: ©Thinkstock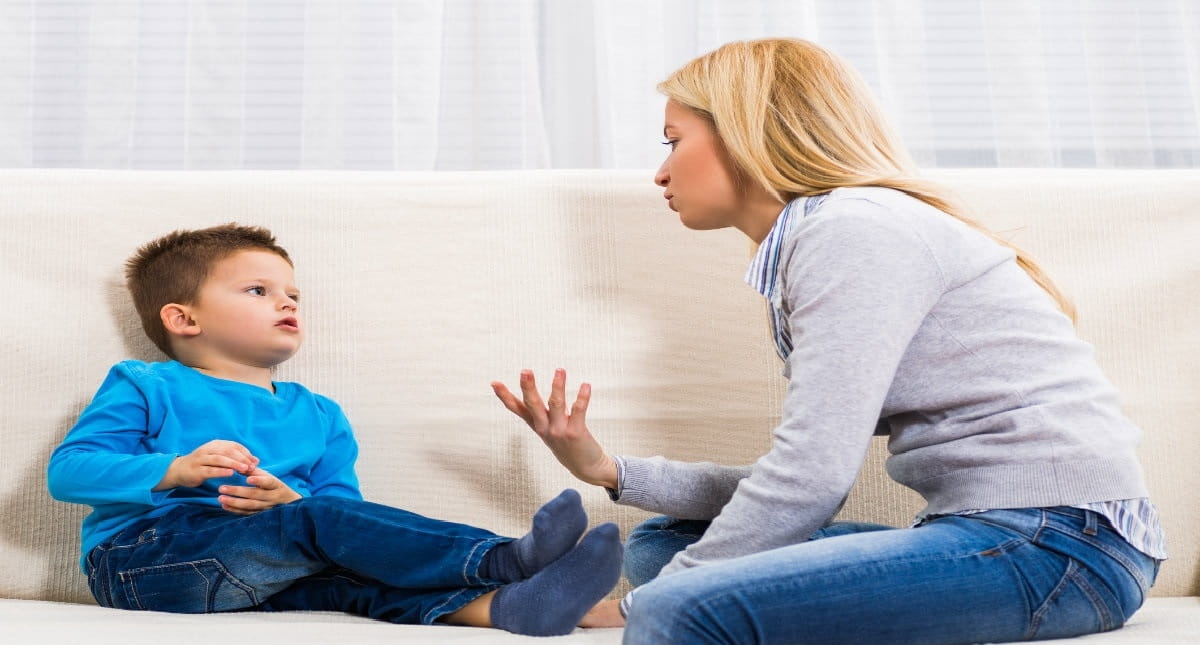 3. Sometimes your little one doesn't actually know the impact of what they are saying or doing.
I've watched this concept with my son and other kids as well, so if you are standing there shocked at the thing your three-year-old just said to you, it's possible they don't understand the words and tone/body-language they hurled at you. Take a moment to have a dialogue with your child to understand their intention. Regardless of whether or not your child's intent was bad, doesn't mean they don't need correction; however, your child won't learn what he or she needs to change if you correct an external issue and the reality is they had no clue what it means when they said XYZ.
I've watched kids this age act out things they witnessed between adults, older kids, TV, even stories they didn't quite understand. So season your interaction with a little extra grace for the simple fact that your son or daughter might be expressing more of a lack of understanding than a lack of respect, etc.
Photo credit: ©Thinkstock/LittleBee80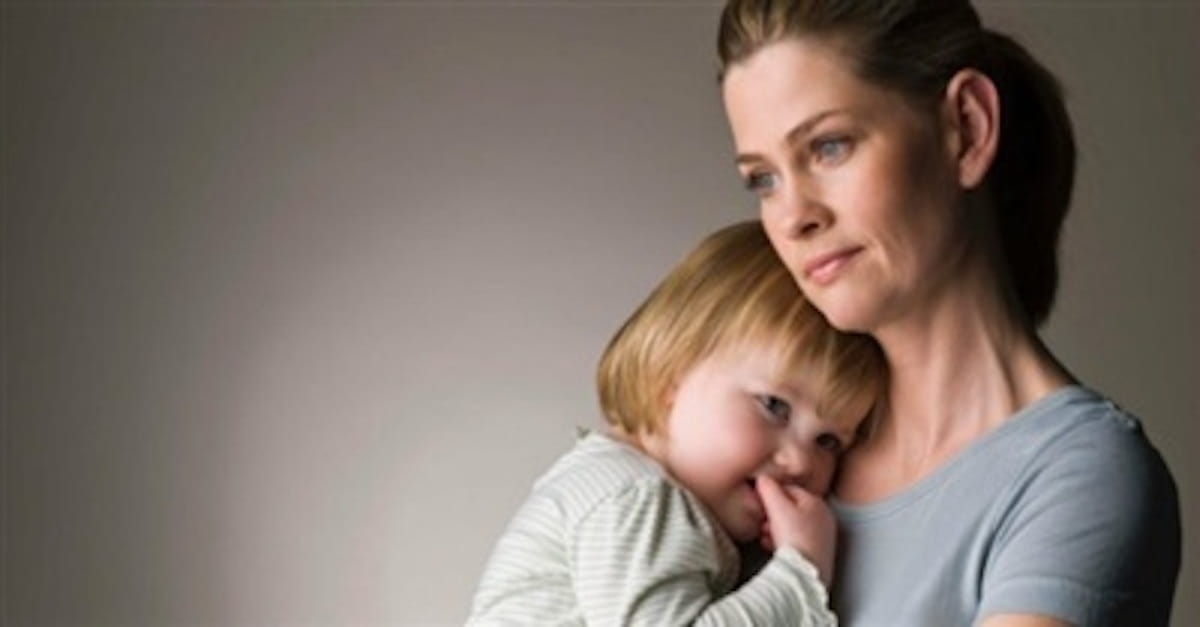 4. Parenting is humbling. Don't fight it.
Let this mind be in you which was also in Christ Jesus, who, being in the form of God, did not consider it robbery to be equal with God, but made Himself of no reputation, taking the form of a bondservant, and coming in the likeness of men. And being found in appearance as a man, He humbled Himself and became obedient to the point of death, even the death of the cross (Ephesians 2:5-8).
I remember this very clear moment when I realized that mom life would never be a notch-in-the-belt kind of experience. Regardless of what it looks like on Pinterest or instgram, mommy-hood wasn't designed that way! Parenting is humbling. God Himself was completely emptied and humbled in His parenting for you and me. So if your little one does something to unravel every tiny thread of togetherness you thought you once had, it's ok. It's part of the journey. Press into your heavenly Father who understands exactly what you are going through.
Photo credit: ©Thinkstock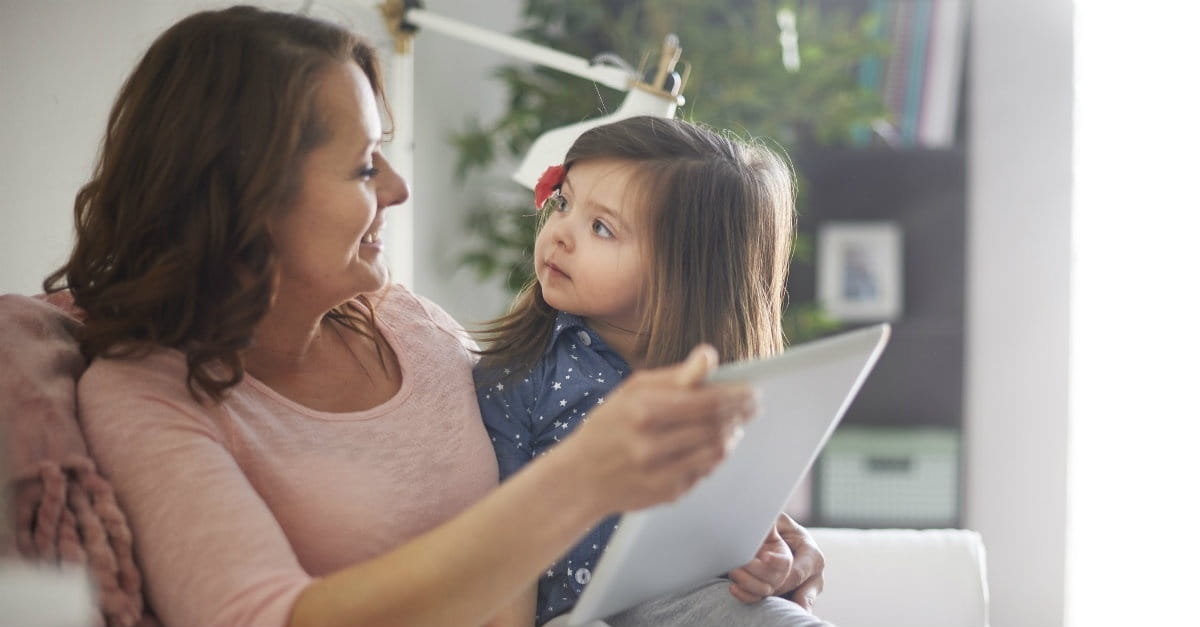 5. So much is happening inside your child, so have grace for the intensity of the moment.
Finally, all of you, be like-minded, be sympathetic, love one another, be compassionate and humble (1 Peter 3:8).
If you were suddenly gifted with a physical super power and simultaneously enrolled in a PhD program, you might have an appropriate simulation of the sort of learning curve your three-year-old is experiencing. As parents, it's easy to forget how much is going on inside our little one because, quite frankly, there's so much going on inside us! You engage the world with fingers you've mastered using, but not your three-year-old. And at this moment in her development, she is keenly aware of the fact that she isn't as in control of herself as she is meant to be, so it frustrates her. He is freshly aware that he doesn't exactly know how to act in a new social setting, but a profound sense of others' expectations now washes over him and he has no idea what he's supposed to do with that new emotion.
Your three-year-old might know how to feed the dog each morning, but doesn't know how to recognize they are hang-ry and need a snack break (and that clearly needed break might come with some serious emotions because they have to pull out of whatever awesome imaginary world or playtime project they are enthralled with at the moment). All of this pouring understanding and sympathy over our children at this stage isn't (meant to) excuse poor behavior.
Yes, children need guidance and correction, but in the same breath, as parents, we are the first place they learn compassion and understanding. So when we can see emotions or behaviors arising out of the simple fact that they are little, we might need to correct or guide; but let it always be expressed with understanding and grace for their journey, too. 
Finally, my husband and I joyfully served in youth ministry for many years. I remember parents groaning about their teens, sometimes right in front of them. I always cringed at the labels and stereotypes that got thrown onto teens. Yes, behavior can be categorized—but very rarely does turning your kid into a labeled specimen help them on their journey toward maturity. It doesn't nurture the kind of relationships I think most parents want with their kids. When our son turned two, people started throwing that "terrible-twos" phrase around, asking how we were handling it. I cringed then, too.
Labeling your kid derogatorily (especially in public), whether they are two or twenty, isn't helpful to them. It doesn't foster the kind of family closeness most of us desire, and in the end it's just the kind of thing you hate when your kid turns around and does it to you when they are thirteen. So even if you feel like your little one has hit an unbearable stage, choose to label them with grace, faith, and love. Drop the negative development phase names.
Life is hard. It's hard to be three. It's hard to be thirty. It looks awfully hard to be seventy. So instead of pop-culture labels for it all, just realize it's hard to grow through this life. Express your unwavering commitment to sharing life's burdens together as a family by speaking positively and graciously about one another from the very beginning of your child's growth. It might go a long way to blessing your child and your relationship through those tough times.
April Motl is a pastor's wife, mom, and women's ministry director. Visit www.MotlMinistries.org for more encouraging resources.
Photo credit: ©Thinkstock
---