Seek God's Will Carefully When Choosing a Spouse
H. Norman Wright

Author

2002

2 Mar

COMMENTS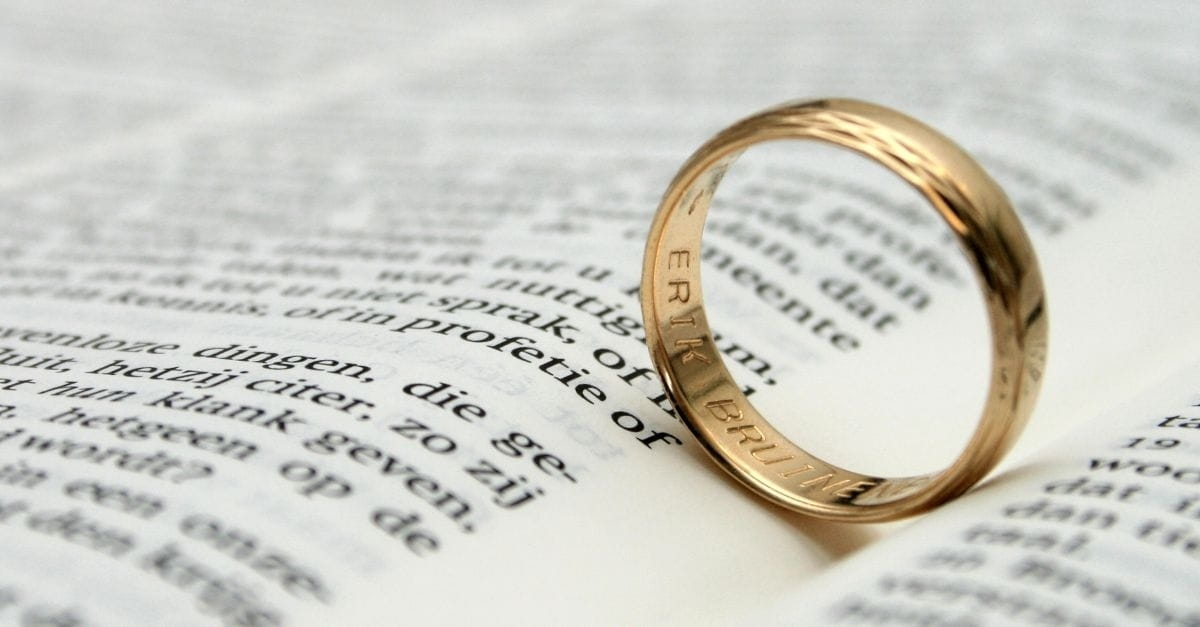 The main thing concerns God's will for your life and your potential spouse. After all is said and done, just where does the will of God enter into all of this discussion? It's central, it's primary, and it's the most important aspect.
Let's consider some of the steps involved in this process. The first step is desiring the will of God for your life. In doing this it means surrendering your life to God and asking Him to be the directing agent. ...
A second step is practicing obedience to God's will in every area of life. "Your word is a lamp to my feet and a light for my path" (Psalm 119:105, NIV).
The next step is developing relationships with believers, because marriages tend to develop out of existing relationships. This is a safeguard against marrying a non-Christian. "But if we walk in the light, as He is in the light, we have fellowship with one another ... " (1 John 1:7, NIV).
A fourth guideline is to look for the Holy Spirit to lead you. Acknowledge your dependence on the Holy Spirit and be sensitive to His leading. Usually the Holy Spirit's prompting is quiet and gentle. "Those who are led by the Spirit of God are the sons of God" (Romans 8:14, NIV).
Another step is to watch what you allow into your heart as well as what you let out of your heart. If you indulge in fantasies or explicit sexual material, these can warp your perspective of what you are looking for. And developing relationships based on flirtations and shallow or physical involvements can keep you from finding the person you're seeking. "Above all else, guard your heart, for it is the wellspring of life" (Proverbs 4:23, NIV).
One of the most difficult steps is being willing to wait for God. We become impatient and take matters into our own hands. When you wait not only is your faith tested, but your motives undergo purification as well. It also builds the character quality of maturity. "The testing of your faith develops perseverance. Perseverance must finish its work so that you may be mature and complete ... " (James 1:3,4, NIV). Waiting overcomes the erratic distortions that can be a part of moods and emotions. This verse is our reminder: "Since ancient times no one has heard, no ear has perceived, no eye has seen any God besides you, who acts on behalf of those who wait for Him" (Isaiah 64:4, NIV).
Seek out the wisdom of other individuals, such as friends and family. Even secular research has shown the wisdom and value of doing this. "The way of a fool seems right to him, but a wise man listens to advice" (Proverbs 12:15, NIV). "A fool spurns his father's discipline, but whoever heeds correction shows prudence" (Proverbs 15:5, NIV).
Finally, remember that it is the Lord who gives the gift of a wife or husband. Approach every situation and decision with the question, "What is going to please the Lord?" The psalmist described this in Psalm 37:4: "Delight yourself in the Lord; and He will give you the desires of your heart." "He who finds a wife finds what is good and receives favor from the Lord" (Proverbs 18:22, NIV).
You may be asking, "But are there any other guidelines or principles that I could follow to find God's will?" Here is another way of looking at this process.
Jim Dobson has suggested some basic principles for recognizing God's will for any area of one's life. These principles should be applied to any impressions that a person might have regarding marriage.
Is the impression scriptural? Guidance from God is always in accordance with His Word. If a Christian is considering marrying a non-Christian, there is no use in praying for God's will; the Scripture is clear concerning this situation. In searching the Scriptures, verses should be taken within context, not in a random sampling.
Is is providential? Every impression ought to be considered in light of providential circumstances. Are necessary doors opening or closing? Is God speaking through events?
Is the impression reasonable? Does the impression make sense? Is it consistent with the character of God to require it?
If a person has numerous mixed feelings about marrying the other individual, if there is no peace over the upcoming event, and if the majority of friends and relatives are opposed to the wedding, the decision ought to be reconsidered.
In yet a little different way of looking at this, one counselor identifies five voices that the believer can listen to for affirmation of his decision-making ability. He shared these principles in one of his messages to his congregation. No one single voice should carry the weight of choosing a life partner. The first voice is that of Scripture itself. The balance that Scripture brings to our attempts at choosing a life partner leads us to balance all areas of our life. It is easy to be infatuated with many individuals with whom we have come in contact. It is also easy to think that we have fallen head over heals in love with those same individuals. We can be attracted to believers and nonbelievers alike. Scripture itself helps us to get a perspective on the kind of person the believer is to marry. It clearly states: "Do not be bound together with unbelievers; for what partnership have righteousness and lawlessness, or what fellowship has light with darkness?" (2 Corinthians 6:14, NASB). The believer consequently has no real freedom, except to choose a believer as his partner.
The second voice is that "still small voice" which is God's Spirit guiding us from within, that inner feeling that says, "What you are about to do is OK." It is important to remember that in determining God's will for son important a decision as the choice of a life partner, each voice is carefully checked with the others.
The third voice is based upon providential and experiential circumstances. This voice is heard as we move through courtship and see more and more that this person may truly be the partner God has called to be our companion through life, the parent of our child, and the one who will provide for and nurture us for a lifetime.
The fourth voice is often locked in a cell constructed from our own emotions. It has been said that when love comes in, reason flies out the door. We do need to give deep and prayerful consideration to the individual whom we may choose, and it our choice ultimately as to who will be our life partner.
The fifth voice may actually be a chorus of voices. It is the affirmation provided by other individuals who play significant roles in our lives.
Think about all of these suggestions. Remember to integrate them with how you are going to build compatibility with that special person.
Remember that God wants to fulfill every plan and purpose He has for your life. Consider also a few more words from Derek Prince: "Remember that from now on you do not make your own decisions. You find out God's decisions and make them yours."
There is one more thing to remember, too: "God gives His best to those who leave the choice to Him."
Excerpted from Finding Your Perfect Mate by H. Norman Wright, copyright 1995 by Harvest House Publishers. Published by Harvest House Publishers, Eugene, Or., www.harvesthousepubl.com, 1-888-501-6991. Used by Permission.
H. Norman Wright has written numerous books on marriage, family, communication, and counseling. A popular conference and seminar speaker, he is the founder and director of Christian Marriage Enrichment. He and his wife Joyce live in Southern California.