Episcopal Church in North Texas Joins Another Diocese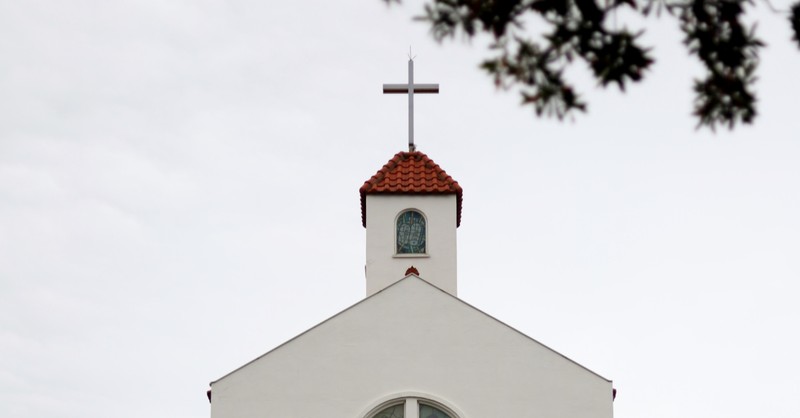 The Episcopal Church in North Texas (ECNTX) has voted overwhelmingly (69 votes to 0) to become part of another Episcopal diocese – after a recent legal fight with a runaway diocese about church property worth $100 million.
ECNTX (previously called the Episcopal Diocese of Forth Worth) is joining the Episcopal Diocese of Texas pending approval by the Houses of Bishops and Deputies at the Episcopal Church General Convention being held in Baltimore, Maryland, next month, July 8 to July 11.
The ECNTX vote happened at a specially convened meeting of the Diocesan Convention at Trinity Episcopal Church of Fort Worth – not long after the Diocesan Council at the Episcopal Diocese of Texas backed the proposal with a vote of 526 to 14 in favor.
Bishop James Scott Mayer, the fifth bishop of the Diocese of Northwest Texas, spoke at the "Opening Worship of the Special Meeting."
Bishop Mayer said: "This event today is not about closure. It's an outward visible sign of faith, hope, and love by a liberated people."
The bishop spoke about the division in the diocese in 2008 and lauded the recent reunification vote.
He said, "As for the journey, along the way, this liberated diocese learned that God can, indeed, set a table in the wilderness. We learned about manna from heaven – learned about 'daily bread.' And we ate the bread of angels.
"And what engenders such admiration and respect around the church and in your respective communities is your conscious choice to live and love. You did more than weather the storm. You did more than survive the journey.
"You chose life and love. You gave away your money, your time, and your security for the benefit of others. The communities and people you serve can testify that your presence and witness matters in this world. You make a difference. And you are great."
ECNTX, if the plan is approved, will become the North Region of the Diocese of Texas, based in Houston. The church group has 5,000 active members based in 13 congregations. If the move goes ahead, ECNTX will join 72,000 active members of the Episcopal Diocese of Texas, with 160 congregations.
Most of the Fort Worth Diocese left The Episcopal Church in 2008 after objecting to the denomination's ordination of the first practicing gay Episcopalian bishop. The fallout led to a number of court cases about property and trademark issues.
Photo courtesy: Nagesh Badu/Unsplash
---
Christopher Eyte lives with his wife Céline and three children in Swansea, Wales, UK. He has worked as a journalist for many years and writes his own blog (hislovefrees.life) encouraging others in their walk with Jesus. He became a Christian in February 2002, after a friend explained God's amazing grace!