18 Simple Prayers To Offer Up For Your Marriage
Jennifer O. White

2016

18 Mar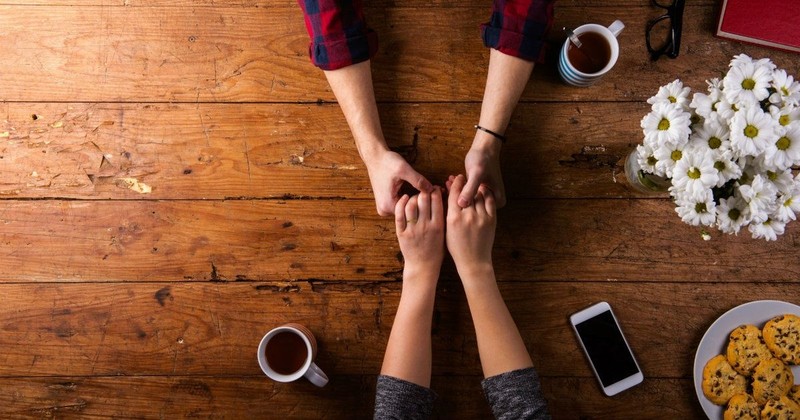 The difficulties in marriage can feel like millstones around our necks if we don't choose to see them as stepping-stones to the "more than we can ask or imagine" God has for us. Realizing we need God's help is just the beginning of living with the real, sustainable joy only He can offer.
With the humble act of praying, you and I become ready recipients of the wisdom, strength, and unity God is waiting to release into our lives. What could be more satisfying than seeing God fill in the gaping holes of your marriage with His sufficiency?
God is well aware of the war raging against our marriages. The battle is His to fight and He is calling us to show up, surrender, and salute His authority. In the book of James, God teaches us how to cooperate with Him and recognize the evil schemes that lure us away from the blessings of obedience. Let's pray our way through these verses with great expectations that God will answer in ways that will breathe life and peace into our hearts and marriages.
Father, help me and ____ to live completely devoted to serving You and Jesus.
This letter is from James, a slave of God and of the Lord Jesus Christ. I am writing to the "twelve tribes"—Jewish believers scattered abroad. Greetings! James 1:1
Help us, Father, to see all of our trials as opportunities to rejoice.
Dear brothers and sisters, when troubles of any kind come your way, consider it an opportunity for great joy. James 1:2
Thank You, Father, for using trials to teach us endurance and to perfect us.
For you know that when your faith is tested, your endurance has a chance to grow. So let it grow, for when your endurance is fully developed, you will be perfect and complete, needing nothing. James 1:3-4
Father, I am very grateful that You are so ready to give us the wisdom we need.
If you need wisdom, ask our generous God, and he will give it to you. He will not rebuke you for asking. James 1:5
Reveal to us, Father, where our loyalty to You is lacking and causing our marriage to be vulnerable.
But when you ask him, be sure that your faith is in God alone. Do not waver, for a person with divided loyalty is as unsettled as a wave of the sea that is blown and tossed by the wind. Such people should not expect to receive anything from the Lord. Their loyalty is divided between God and the world, and they are unstable in everything they do. James 1:6-8
Help us, Father, to see how much You value us regardless of our accomplishments.
Believers who are poor have something to boast about, for God has honored them. And those who are rich should boast that God has humbled them. They will fade away like a little flower in the field. The hot sun rises and the grass withers; the little flower droops and falls, and its beauty fades away. In the same way, the rich will fade away with all of their achievements. James 1:9-11
Help us Father, to patiently endure tests of our faith and resist temptations that could hurt our marriage.
God blesses those who patiently endure testing and temptation. Afterward they will receive the crown of life that God has promised to those who love him. James 1:12
Help us, Father, to recognize temptations and pray about them before they grow in power to destroy us.
Let no one say when he is tempted, "I am being tempted by God," for God cannot be tempted with evil, and he himself tempts no one. But each person is tempted when he is lured and enticed by his own desire. Then desire when it has conceived gives birth to sin, and sin when it is fully grown brings forth death. Do not be deceived, my beloved brothers. James 1:13-16
Thank You, Father, for filling our marriage with Your unchanging goodness and gifts which are perfect for us.
Every good gift and every perfect gift is from above, coming down from the Father of lights with whom there is no variation or shadow due to change. James 1:17
Father, help me become the person who listens most intently to my spouse when he/she speaks.
Know this, my beloved brothers: let every person be quick to hear, slow to speak, slow to anger; James 1:19
Thank You, Father, for the gift of the Holy Spirit who helps me keep a guard over my mouth so that I am slow to speak.
Know this, my beloved brothers: let every person be quick to hear, slow to speak, slow to anger; James 1:19
Lord, teach me to handle my anger so that I grow in godliness as _____'s wife/husband.
Know this, my beloved brothers: let every person be quick to hear, slow to speak, slow to anger; for the anger of man does not produce the righteousness of God. James 1:19-20
Grant us new revelations of Your Word, Lord, so that we do not cooperate with any form of evil.
Therefore put away all filthiness and rampant wickedness and receive with meekness the implanted word, which is able to save your souls. James 1:21
Fill me, Lord, with courage and power so that I am a living demonstration of Your Word to my husband/wife.
But be doers of the word, and not hearers only, deceiving yourselves. James 1:22
Help us, Father, to overcome every temptation to take Your Word lightly.
For if you listen to the word and don't obey, it is like glancing at your face in a mirror.  You see yourself, walk away, and forget what you look like. But if you look carefully into the perfect law that sets you free, and if you do what it says and don't forget what you heard, then God will bless you for doing it. James 1:23-25
Coach us, Lord, to diligently control our tongues.
If you claim to be religious but don't control your tongue, you are fooling yourself, and your religion is worthless. James 1:26
Purify our self-focused hearts, Father, and move us to serve those who can't help themselves.
Pure and genuine religion in the sight of God the Father means caring for orphans and widows in their distress and refusing to let the world corrupt you. James 1:27
Reveal to us, Lord, where we are vulnerable to the world's corruption and help us avoid it.
Pure and genuine religion in the sight of God the Father means caring for orphans and widows in their distress and refusing to let the world corrupt you. James 1:27
Over the next few weeks, I will be sharing simple marriage prayers from the remaining chapters of the book of James. Stay tuned. For commentary on these prayers, see PrayersforNewBrides.com/Blog.
Related Video: Take your marriage beyond ordinary
iBelieve.com: Take Your Marriage Beyond Ordinary - Justin and Trisha Davis from ibelievedotcom on GodTube.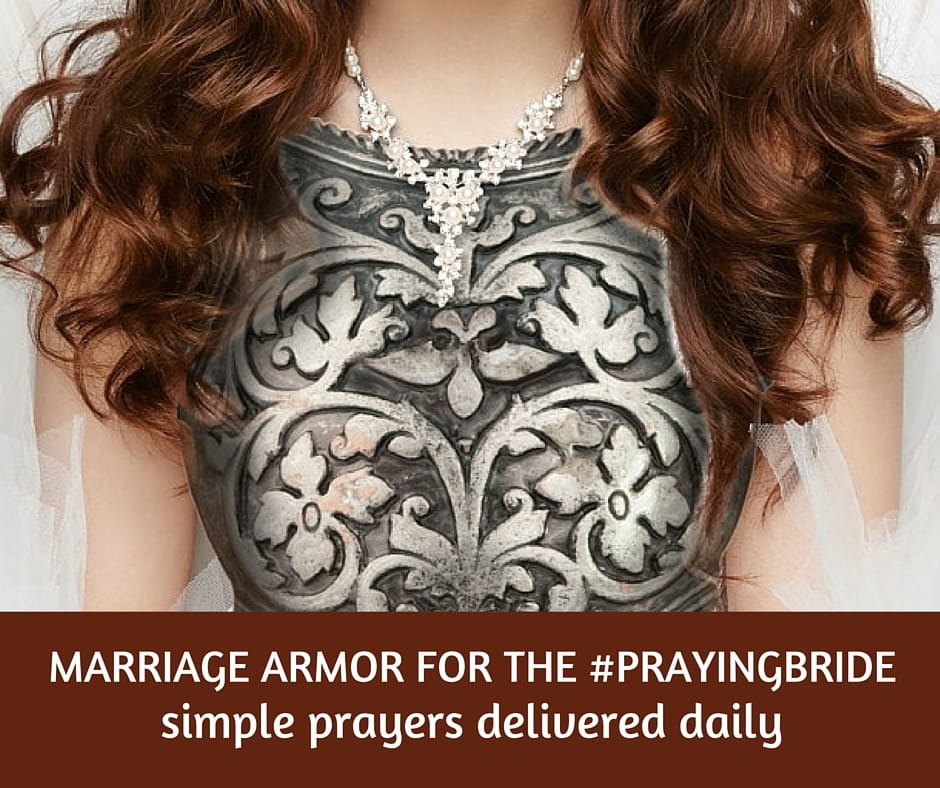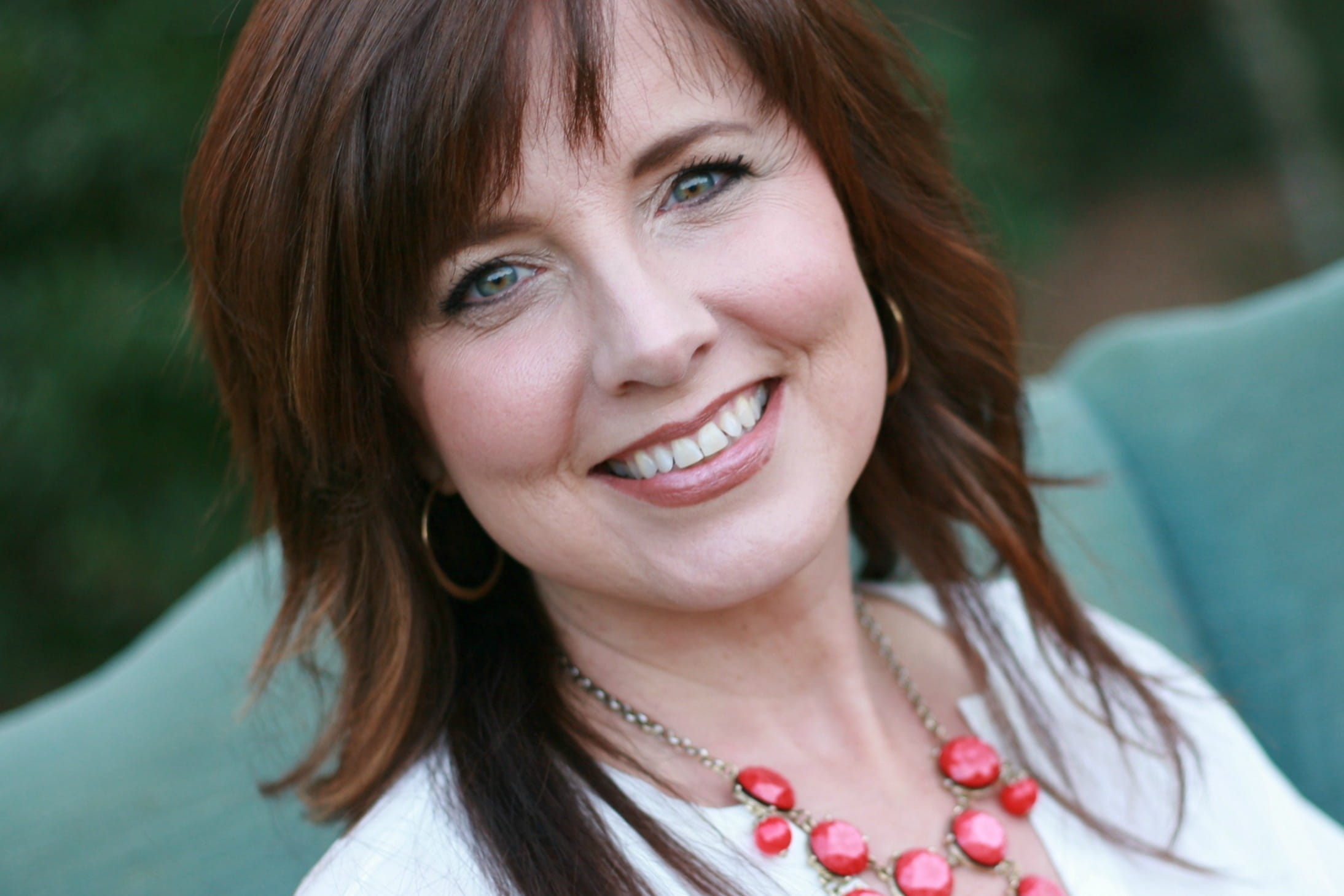 Jennifer O. White is the author of Prayers for New Brides: Putting on God's Armor After the Wedding Dress and Marriage Armor for the Praying Bride. She knows firsthand the power of praying God's Word when fighting for your marriage. Follow her blog at Prayerfully Speaking for prayer inspiration and a renewal of your faith to believe God is able to do more than you can ask or imagine.
m>