Joyful Justice
by Rick Boxx
May 12, 2010
Kevin Lynch, an employee of the U.S. Army Corps of Engineers, was livid when he received a bill for $2 million from Sima Salazar. Sima Salazar, a Lebanese company, was hired by the U.S. to build a road in Afghanistan, but Kevin knew the road had never been started.
Kevin contacted the FBI. He soon learned that Sima Salazar had someone inside Kevin's unit helping them fleece the government. In the pursuit of justice, Kevin wore a wire and was used as bait for the FBI's case. The guilty parties are now in prison.
Proverbs 21:15 teaches, "When justice is done, it brings joy to the righteous but terror to evildoers."
Justice requires action. We should be grateful for people like Kevin Lynch who are willing to fight for justice.
Contact Rick Boxx at www.integritymoments.org.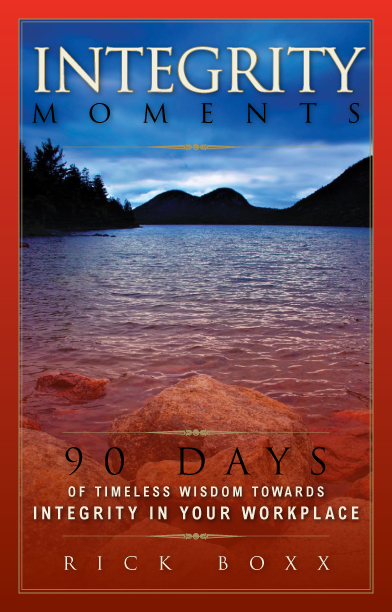 Integrity Moments Devotional
Start your day with Rick Boxx' devotional thoughts for the workplace, complete with biblical insights and thought provoking questions. 90 days of inspiration will lead you on a journey of encouragement as you walk out your work in a manner pleasing to God.
For more biblical teaching and resources from Rick Boxx and the Integrity Resource Center please visit integrityresource.org.