Life Well Invested
by Rick Boxx
May 25, 2010
Many make changes to fulfill their call, but rarely as dramatic as my friend Peter Spokes. Peter's business talent led him through General Mills' ranks eventually becoming President of Yoplait Yogurt.
As Peter's family grew to 6 kids, God captured his heart for being the best father he could be, and to help others do likewise. At the height of his career, Peter left General Mills to join National Center for Fathering, for significantly reduced pay.
Peter's personal mission was Malachi 4:6, "He will turn the hearts of the fathers to their children, and the hearts of the children to their fathers."
As my friend Peter lies in a hospice bed, preparing to see his heavenly Father, I know that thousands of fathers are eternally grateful for Peter investing his life as God directed.
For encouragement and resources for your journey of being a godly leader in your workplace, visit www.integritymoments.org.
Contact Rick Boxx at www.integritymoments.org.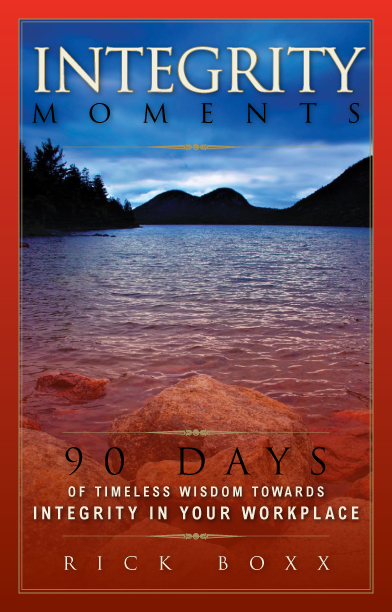 Integrity Moments Devotional
Start your day with Rick Boxx' devotional thoughts for the workplace, complete with biblical insights and thought provoking questions. 90 days of inspiration will lead you on a journey of encouragement as you walk out your work in a manner pleasing to God.
For more biblical teaching and resources from Rick Boxx and the Integrity Resource Center please visit integrityresource.org.