Wild Horses in the Church
by Rick Boxx
June 18, 2010
In only 10 minutes, my friend, Kent Humphreys, delivered a message on "Shepherding Horses" that transformed the thinking of many pastors in the room. Trying to corral entrepreneurs, and other business leaders, into roles within the four walls of the church frustrates many clergy. It feels much like trying to shepherd wild horses.
Paul wrote in Ephesians 4:11-12, "It was he who gave some to be apostles, some to be prophets, some to be evangelists, and some to be pastors and teachers, to prepare God's people for works of service."
Many leaders are like wild horses. They are called to serve and minister in the marketplace, not locked inside the church. If you're responsible for shepherding business leaders, are you preparing and releasing them for their workplace?
For more resources to help with your workplace journey visit www.integritymoments.org.
Contact Rick Boxx at www.integritymoments.org.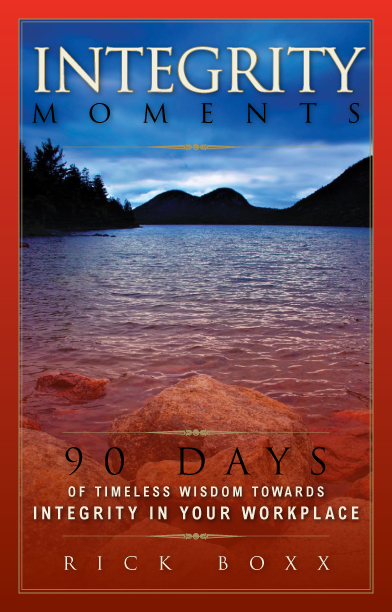 Integrity Moments Devotional
Start your day with Rick Boxx' devotional thoughts for the workplace, complete with biblical insights and thought provoking questions. 90 days of inspiration will lead you on a journey of encouragement as you walk out your work in a manner pleasing to God.
For more biblical teaching and resources from Rick Boxx and the Integrity Resource Center please visit integrityresource.org.