When the Wicked Thrive
By: Rick Boxx
August 3, 2010
A Wall Street Journal article posed an interesting question, "Does Pay Make CEOs Mean?" According to the commentary, three researchers summarized their findings by claiming "Increasing executive compensation results in executives behaving meanly toward those lower down the hierarchy." This conclusion was based on their study titled, "When Executives Rake in Millions."
They discovered that CEOs with the highest executive compensation penalized employees more, and provided them with less rewards than CEOs making much less. These researchers believe this is true in part due to the CEOs belief that they are all-powerful.
Proverbs 29:16 teaches, "When the wicked thrive, so does sin, but the righteous will see their downfall."
As you gain more authority, responsibility, and money remember who really deserves the credit; your heavenly Father, not you.
To receive our popular "10 Biblical Business Principles" bookmark FREE, email admin@integrityresource.org
Contact Rick Boxx at www.integritymoments.org.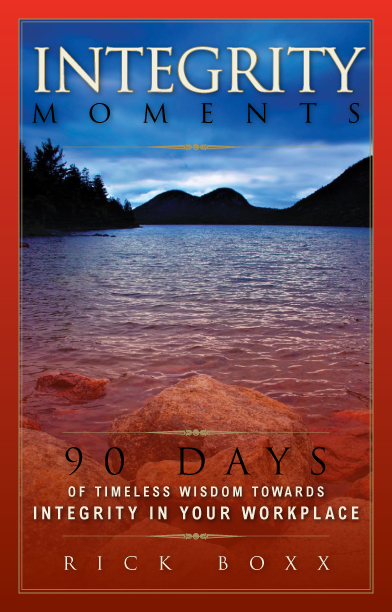 Integrity Moments Devotional
Start your day with Rick Boxx' devotional thoughts for the workplace, complete with biblical insights and thought provoking questions. 90 days of inspiration will lead you on a journey of encouragement as you walk out your work in a manner pleasing to God.
For more biblical teaching and resources from Rick Boxx and the Integrity Resource Center please visit integrityresource.org.