The Power Trip
By Rick Boxx
Dachner Keltner, a University of California, Berkeley psychologist, discovered in his studies that many leaders rise to the top due to their outgoing and considerate personality. Unfortunately, once they arrive, power seems to change them for the worse.
Mr. Keltner told The Wall Street Journal, "It's an incredibly consistent effect. When you give people power they basically start acting like fools. They flirt inappropriately, tease in a hostile fashion, and become totally impulsive."
If you're climbing the corporate ladder and desire to remain anchored to your faith, Jesus had some advice for you.
In John 15:5 he taught, "I am the vine; you are the branches; he who abides in Me and I in him, he bears much fruit, for apart from Me you can do nothing."
To receive our popular "10 Biblical Business Principles" bookmark FREE, email admin@integrityresource.org
Contact Rick Boxx at www.integritymoments.org.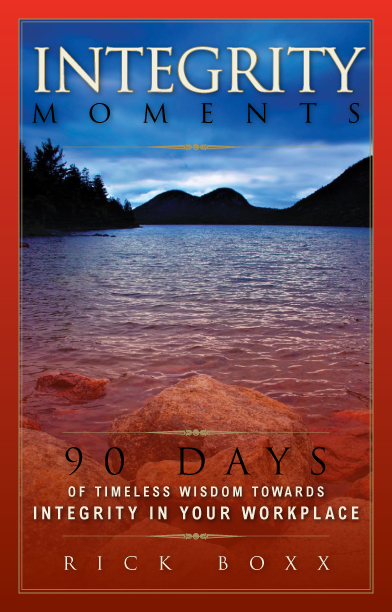 Integrity Moments Devotional
Start your day with Rick Boxx' devotional thoughts for the workplace, complete with biblical insights and thought provoking questions. 90 days of inspiration will lead you on a journey of encouragement as you walk out your work in a manner pleasing to God.
For more biblical teaching and resources from Rick Boxx and the Integrity Resource Center please visit integrityresource.org.