Moral Decay
By: Rick Boxx
November 3, 2010

Many of my banker friends have been sharing with me a common theme lately. It seems they are seeing a growing trend of moral decay in their borrowers. People who they believed to be ethical are now taking the stand that if their property is worth less than it used to be, why should they have to honor their loan obligations?

An alarming volume of borrowers no longer do the honorable thing. One banker friend shared that out of all his problem loans only 10% have any desire in honoring their obligations.

Psalm 37:21 teaches "The wicked borrow and do not repay, but the righteous give generously."
Trust is the backbone of the banking industry. If the majority of borrowers begin being untrustworthy it won't be long before our financial system crumbles.
Contact Rick Boxx at www.integritymoments.org, and to learn more about Integrity Resource Center go to integrityresource.org.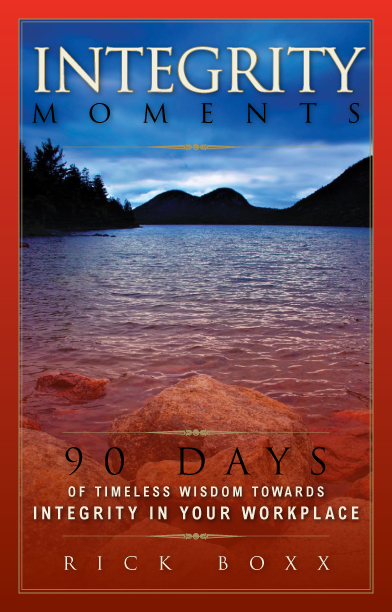 For more daily wisdom for the workplace check out Rick's devotional book "Integrity Moments." It makes a great gift as well!
Integrity Moments
90 Days of Timeless Wisdom Towards Integrity In Your Workplace
By: Rick Boxx