Words and Accountability
By Rick Boxx
April 29, 2011
In 1999, 38 nations belonging to the OECD, The Organization for Economic Cooperation and Development, committed to overcoming bribery of foreign officials. Unfortunately, for most of these nations, their words have not mirrored their actions.
The OECD reported that only 5 of these nations imposed penalties for bribery in 2010. The United States has been the most active in holding its citizens accountable. It has imposed sanctions on those bribing foreign officials, but only 4 other nations have joined them. The remaining 33 have virtually ignored their commitment.
Proverbs 29:19 teaches, "A servant cannot be corrected by mere words; though he understands, he will not respond."
Until the OECD discovers a way to hold its members accountable to their commitment, it will likely have little impact.
To learn more about having Rick Boxx speak to your business or at your upcoming event visit www.integrityresource.org.
Do you desire to be a spiritual leader in your workplace? Regi Campbell tells you how in practical and effective ways in his book,
About My Father's Business
By Regi Campbell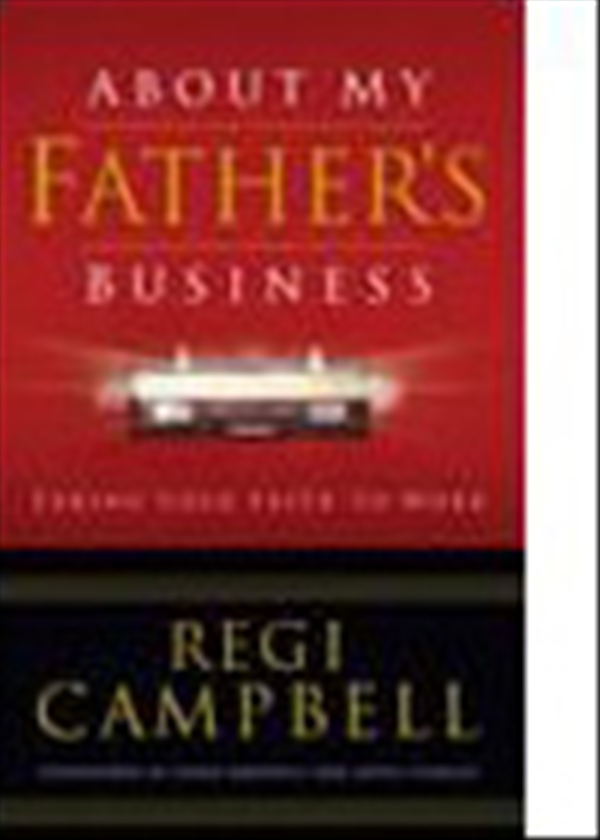 Buy this hardcover book today
For only $12!
Contact Rick Boxx at www.integritymoments.org, and to learn more about Integrity Resource Center go to integrityresource.org.