… y la espada del Espíritu, que es la palabra de Dios (Efesios 6:17 RV).
¿Ha notado usted alguna vez que de todas las armas espirituales en Efesios 6, la Palabra de Dios es la única que realmente sirve tanto como arma ofensiva como defensiva? Las armas defensivas son ciertamente necesarias porque sabemos que el enemigo de nuestras almas continuamente merodea alrededor nuestro "buscando a quien destruir, como si fuera un león rugiente." (1 San Pedro 5:8). Pero como creyentes que pertenecen al victorioso Salvador que ya derrotó la muerte, no tenemos que esperar a que el enemigo traiga la lucha hacia nosotros. Podemos asaltar las mismas "puertas del infierno" (que San Mateo 16:18 dice no prevalecerá contra la Iglesia), y ganaremos. ¿Pero cómo hacemos esto? Con la Palabra de Dios, la Espada del Espíritu.
Aprendí lo importante que es esto la primera vez que me involucre en el ministerio de prisiones y descubrí que, a diferencia de cuando iba atrás de las rejas con un equipo de ministerio, como individua que visita a un presidiario específico, yo no podía entrar con mi Biblia. ¿Así es que cómo se suponía que yo pudiera ministrar a un presidiario(a)? El Señor me recordó en aquel mismo instante que yo había leído y había estudiado y había memorizado la Escritura durante años, y llevaba aquella arma poderosa conmigo dondequiera que yo fuera. ¡Y esto, mis amigos, me convirtió en alguien "armada y peligrosa"!
Espero que usted también haya realizado la importancia de llevar la lucha a las mismas puertas del infierno, armado(a) con la Palabra de Dios en su corazón. Es todo lo que alguna vez tenemos que hacer para prevalecer contra el enemigo de nuestra alma — y ayudar a librar a los demás de su encadenamiento mortal.
***
…and the sword of the Spirit, which is the word of God (Ephesians, 6:17, NKJV).
Have you ever noticed that of all the spiritual weapons listed in Ephesians 6, the Word of God is the only one that actually serves as both an offensive and defensive weapon? Defensive weapons are certainly necessary because we know the enemy of our souls continually prowls around "like a roaring lion, seeking whom he may devour" (1 Peter 5:8). But as believers who belong to the victorious Savior who already defeated death, we don't have to wait for the enemy to bring the fight to us. We can assault the very "gates of hell" (which Matthew 16:18 says will not prevail against the Church), and we will win. But how do we do that? With the Word of God, the Sword of the Spirit.
I learned how important this was the first time I became involved in jail ministry and discovered that, unlike when I went behind bars with a ministry team, as an individual visiting a specific inmate, I could not bring my Bible in with me. So how was I supposed to minister to that inmate? The Lord reminded me at that very moment that I had read and studied and memorized Scripture for years, and I carried that powerful weapon with me wherever I went. And that, my friends, made me "armed and dangerous"!
I hope that you too have realized the importance of taking the fight to the very gates of hell, armed with the Word of God in your heart. It is all we ever need to prevail against the enemy of our soul—and to help deliver others from his deadly grip.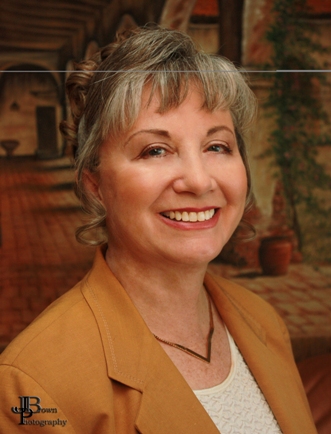 Kathi Macias, popular speaker and prolific author, is an Angel-award winning writer who has published nearly thirty books, including her latest releases, Mothers of the Bible Speak to Mothers of Today (New Hope Publishers) and My Son John (a novel from Sheaf House). Whether keyboarding her latest book, keynoting a conference, or riding on the back of her husband's Harley, Kathi "Easy Writer" Macias is a lady on a mission to communicate God's vision. Her insightful words—filled with passion, humor and soul nourishment—refresh audiences from all walks of life. Join Kathi as she hosts "Write the Vision" every Thursday from 6—7 p.m. (Pacific Time) via THE International Christian Network (www.theicn.com). To learn more about Kathi or to book her for your next event, visit www.KathiMacias.com. Spanish translations by Cynthia Alcantara (cynthia.alcantara1@gmail.com).