"Jehová peleará por vosotros, y vosotros estaréis tranquilos" (Éxodo 14:14 RV 1995).
¿Hay en cualquier lugar un mejor ejemplo de Dios peleando por Su gente que en el libro del Éxodo, dónde Él usó a Moisés para conducir a los israelitas fuera de la esclavitud en Egipto? La historia de la liberación de Dios implica plagas, la muerte de los primogénitos, y la separación de las aguas. El pueblo de Dios escapó en tierra firme, mientras los otros se ahogaron cuando las aguas del Mar Rojo regresaron a su estado original. ¡Un gran acontecimiento dramático y épico!
Creo que lo que más se destaca para mí en esta historia está la escritura de arriba, y es el hecho de que el Señor luchará por Su pueblo cuando ellos guarden silencio. ¿Alguien más está de acuerdo que a veces esa es la cosa más difícil de hacer? ¿Seriamente, una vez que hemos buscado (y hemos recibido) la dirección clara de Dios en algo, por qué encontramos tan difícil guardar silencio cuando miramos Su plan desplegarse? ¿Será porque Él más a menudo decide hacer las cosas diferentemente a como nosotros pensamos que Él las debería de hacer? ¿Nos sentimos obligados a preguntarle, y hasta tratar de corregirlo, cuándo nos ponemos incómodos con el modo de cómo van las cosas?
Sólo puedo imaginarme como los israelitas se sintieron cuando ellos realizaron que estaban atrapados entre los egipcios que respiran fuego y un cuerpo enorme aguas. ¿Ahora qué? ¿Dónde vamos ahora? ¿Realmente pensó Usted traernos aquí, Señor? ¿No podría Usted por lo menos proporcionarnos unos barcos para cruzarnos al otro lado antes de que nuestros antiguos cautivos nos aniquilen?
Dios nos llama a la oración y a la obediencia, no gimiendo ni cuestionando. Eso lo sé, pero admito en muchas ocasiones a ceder a lo último en vez de atenerme a lo primero. Y luego me pregunto por qué Dios no hace y calcula las cosas como yo pienso que Él debiera.
¿Es posible que Él simplemente me está esperando a "a guardar silencio" ante Él, confiar que Él realizará Sus objetivos — a Su manera, a Su tiempo, y para Su gloria? Si usted, como yo, lucha con confiar en Dios, especialmente en momentos de temor y de incertidumbres, quizás ya es tiempo que practiquemos el silencio un poco más — y esperar a ver como Dios separará las aguas delante de nosotros.
***
The LORD will fight for you while you keep silent (Exodus 14:14, NASB).
Is there any better example anywhere of God fighting for His people than in Exodus, where He used Moses to lead the Israelites out of bondage in Egypt? The story of God's deliverance involves plagues, death of firstborns, and the parting of a great body of water. God's people escaped on dry land, while others drowned when the waters of the Red Sea returned to their original place. Quite a dramatic and epic event!
I suppose the one thing that stands out to me most in this story is the statement above, that the Lord will fight for his people when they keep silent. Anyone else find that the toughest thing to do at times? Seriously, once we've sought (and received) God's clear direction on something, why do we find it so difficult to keep silent as we watch His plan unfold? Is it because He most often chooses to do things differently than we think He should? Do we feel compelled to question Him, and even try to correct Him, when we grow uncomfortable with the way things are going?
I can only imagine how the Israelites felt when they realized they were trapped between the fire-breathing Egyptians and a huge body of water. Now what? Where do we go now? Did You really mean to bring us here, Lord? Couldn't You at least provide a few boats so we can get across to the other side before our former captives annihilate us?
God calls us to prayer and obedience, not whining and second-guessing. I know that, but I confess on many occasions to giving in to the latter rather than sticking with the former. And then I wonder why God doesn't step in and work things out as I think He should.
Is it possible He's simply waiting for me to "keep silent" before Him, to trust that He will fulfill His purposes—in His way and in His time, for His glory? If you, like me, struggle with trusting God, particularly in the face of fears and uncertainties, perhaps it's time we all practiced keeping silent a bit more—and watching to see how God will part the waters in front of us.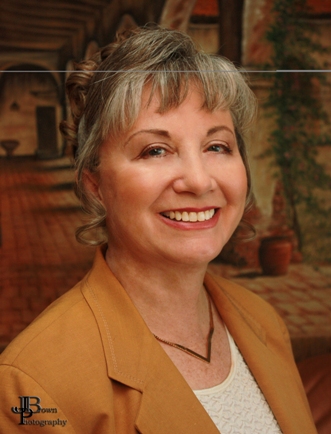 Kathi Macias, popular speaker and prolific author, is an Angel-award winning writer who has published nearly thirty books, including her latest releases, Mothers of the Bible Speak to Mothers of Today (New Hope Publishers) and My Son John (a novel from Sheaf House). Whether keyboarding her latest book, keynoting a conference, or riding on the back of her husband's Harley, Kathi "Easy Writer" Macias is a lady on a mission to communicate God's vision. Her insightful words—filled with passion, humor and soul nourishment—refresh audiences from all walks of life. Join Kathi as she hosts "Write the Vision" every Thursday from 6—7 p.m. (Pacific Time) via THE International Christian Network (www.theicn.com). To learn more about Kathi or to book her for your next event, visit www.KathiMacias.com. Spanish translations by Cynthia Alcantara (cynthia.alcantara1@gmail.com).