¡Cuán amables son tus moradas, oh Jehová de los ejércitos! (Salmo 84:1 RV 1960).
Estoy en una temporada de muchos viajes por ahora, volando dentro y fuera de aeropuertos domésticos e internacionales, hablando aquí y enseñando allí, promoviendo y firmando libros, hospedándome en hoteles o donde mis amigas, y a menudo comiendo a la carrera. ¡Cada vez que completo un viaje y las ruedas del avión aterrizan en la pista de aterrizaje, pienso, "no hay ningún lugar como la casa!"
¿Es verdad, no es cierto? ¡Incluso si usted disfruta viajar (eso ha perdido su encanto para mí desde hace mucho tiempo)!, es todavía un buen sentimiento llegar a casa por fin. Disfruto reunirme con mis seres queridos, sintiendo lo familiar, colocarme nuevamente en mi propio nido. Sin embargo sé que ésta no es realmente mi casa - al menos, no por mucho tiempo. Algún día, posiblemente más pronto de lo que nos imaginamos, respiraremos cada uno nuestro último suspiro aquí en esta tierra y, asumiendo que hemos recibido a Jesús como nuestro Salvador personal, ser transportados en Su presencia. Entonces podemos decir realmente que estamos por fin en casa. La mejor parte no es tanto que nuestra casa sea un lugar glorioso donde el pecado y la enfermedad y la muerte ya no existen, pero que nuestra casa eterna está con Dios — en Su misma presencia. Ya que esto es lo que hace al cielo.
A través de los milenios aquellos que se despojan y rechazan a Dios gastan sus vidas terrenales tratando de crear su propia versión del cielo, sin embargo todos fallan miserablemente. Incluso una isla de paraíso en la tierra sería un infierno sin la presencia y el amor de Dios. ¿Pero con Él? Ah, ahí está la diferencia. Incluso cuando aterrizo en otra ciudad o país donde nunca he estado antes, donde pueda que no conozca la geografía, o las costumbres, o la aduana o hasta la lengua, concentrándome en el hecho que Dios está conmigo dondequiera que yo vaya me recuerda que realmente no me he marchado de la casa en absoluto.
Hay un viejo refrán que dice "la casa es donde está corazón." Si mi corazón está lleno del amor por Cristo y sé que Su Espíritu mora dentro de mí, entonces nunca realmente me marcho de casa, sin importar donde está mi cuerpo. ¿Y esto pone una perspectiva completamente diferente sobre todo esto, verdad?
El lugar donde mora el Señor es en efecto encantador, y yo por lo menos planeo pasar cada momento allí, tanto ahora como para toda la eternidad.
***
How lovely is your dwelling place, LORD Almighty (Psalm 84:1)!
I'm in a season of traveling right now, flying in and out of national and international airports, speaking here and teaching there, promoting and signing books, staying in hotels or with friends, and often eating on the run. Each time I complete a trip and the plane's wheels touch down on the runway, I think, "There's no place like home!"
It's true, isn't it? Even if you enjoy traveling (it has long since lost its glamour for me!), it's still a good feeling to come home at last. I enjoy being reunited with my loved ones, experiencing the familiar, settling back into my own personal "nest." Yet I know that this is truly not my home—at least, not for much longer. One day, very possibly sooner than we would imagine, we will each breathe our last on this earth and, assuming we have received Jesus as our personal Savior, be transported into His presence. Then we can truly say we are home at last. The best part isn't so much that our home is some glorious place where sin and sickness and death no longer exist, but that our eternal home is with God—in His very presence. For that is what makes it heaven.
Through the millennia those who dismiss and reject God spend their earthly lives trying to create their own version of heaven, yet all fail miserably. Even an island paradise on earth would be hell without the presence and love of God. But with Him? Ah, there's the difference. Even when I'm landing in another city or country where I've never been before, where I may not know the geography or customs or even the language, focusing on the fact that God is with me wherever I go reminds me that I truly haven't left home at all.
There is an old saying that "home is where the heart is." If my heart is full of love for Christ and I know His Spirit dwells within me, then I never really leave home at all—no matter where my body goes. And that puts an entirely different perspective on it all, doesn't it?
The Lord's dwelling place is indeed lovely, and I for one plan to spend every moment there, both now and for all eternity.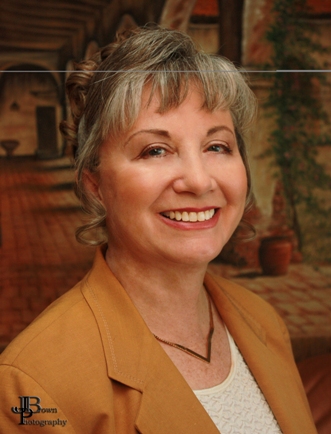 Kathi Macias, popular speaker and prolific author, is an Angel-award winning writer who has published nearly thirty books, including her latest releases, Mothers of the Bible Speak to Mothers of Today (New Hope Publishers) and My Son John (a novel from Sheaf House). Whether keyboarding her latest book, keynoting a conference, or riding on the back of her husband's Harley, Kathi "Easy Writer" Macias is a lady on a mission to communicate God's vision. Her insightful words—filled with passion, humor and soul nourishment—refresh audiences from all walks of life. Join Kathi as she hosts "Write the Vision" every Thursday from 6—7 p.m. (Pacific Time) via THE International Christian Network (www.theicn.com). To learn more about Kathi or to book her for your next event, visit www.KathiMacias.com. Spanish translations by Cynthia Alcantara (cynthia.alcantara1@gmail.com).