From 100 Favorite Bible Verses for Mommy and Me
Mommy
Centered in Christ
Therefore, if anyone is in Christ, he is a new creation; old things have passed away; behold, all things have become new. - 2 Corinthians 5:17
As a new Christian, you leave all the old, sinful things of your past behind and go forward with a clean slate. When Jesus comes into your life, everything changes— the way you think and the choices you make. God wants your relationship with Him to become the most important part of your life.
There are many benefits when you are restored by Christ.
Me
The Holy Spirit Is Your Guide
I will instruct you and teach you in the way you should go; I will guide you with My eye. - Psalm 32:8
Listen to your parents. God is guiding you through them to help you become the person He wants you to be. God will guide you through His Spirit. You need only to ask and He will always be there. When you open your heart to your heavenly Father, He will shower you with His love.
He is with you every hour of every day.
Order your own copy of 100 Favorite Bible Verses for Mommy and Me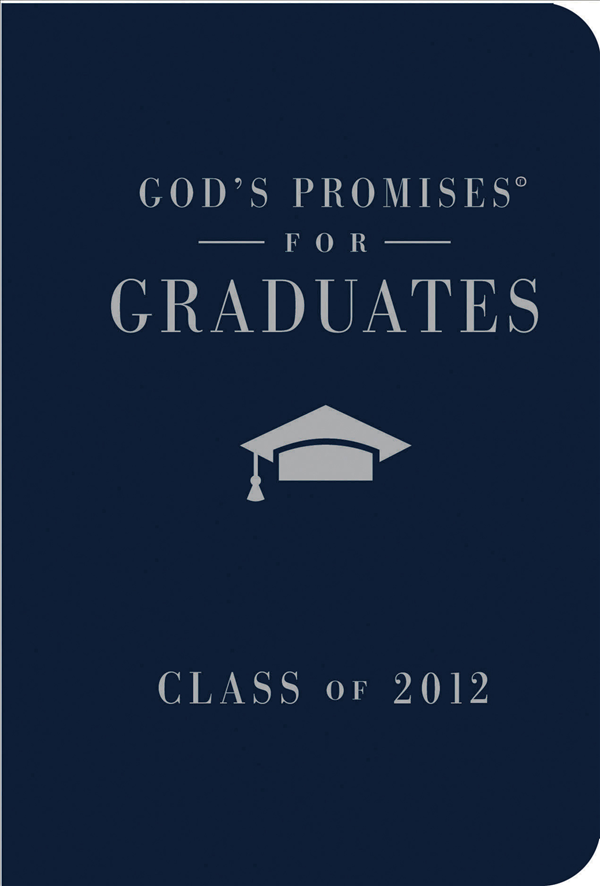 Give God's Guidance to the Graduate in Your Life
God's Promises for Graduates is a beautiful keepsake gift and resource for your graduate as they head off to face new challenges and opportunities. Using Scripture, topics such as character, integrity, loyalty, focus, respect, and perseverance are addressed along with a special section to journal memories, silky ribbon marker, 2012 charm, and silver-gilded edges.