"Mas vuestros ojos han visto todas las grandes obras que Jehová ha hecho" (Deuteronomio 11:7 RV 1960).
Yo tenía 26 años antes de conocer personalmente al Señor. Antes de esto sabía y, hasta cierto punto, creí los preceptos básicos del cristianismo, incluso que Jesús "murió por los pecados del mundo." Lamentablemente esto no me afectó hasta que yo entendiera que Él murió por MÍ, por MIS pecados. Eso cambió todo.
¿Es asombroso cómo centrados-en-nosotros, somos, verdad? Incluso después de que nos convertimos en creyentes y dedicamos tiempo creciendo espiritualmente, todavía luchamos contra esa tendencia de pensar que el universo gira alrededor de nosotros. Y aún hay veces que Dios quiere que nosotros personalicemos nuestra fe; Deuteronomio 11 es un gran ejemplo de esto.
De hecho, Dios dedica mucho tiempo en Deuteronomio recordándonos de Sus muchos hechos asombrosos y misericordiosos de parte de los israelitas. Él los quiere, como una nación de gente elegida, recordar todo lo que Él ha hecho por ellos para que ellos no se aparten por dioses falsos o empiecen a pensar que ellos llevaron a cabo algo por sus propios esfuerzos.
Pero Deuteronomio 11:7 lo hace personal: "Mas vuestros ojos han visto todas las grandes obras que Jehová ha hecho." Sí, Dios le habla a Israel como una nación, pero Él también le habla a la Iglesia en conjunto. Él también le habla a individuos, recordándonos de lo que hemos visto personalmente hacer por nosotros. Siempre me siento bendecida al leer historias de lo que Dios ha hecho por Su pueblo a través de los años, pero también me siento bendecida cuando me paro y recuerdo todo lo que Él ha hecho por mí como una individua. Mis ojos realmente han visto cosas asombrosas, los tiempos donde Dios intervino de mi parte, y reflejando sobre esos tiempos me anima cuando afronto pruebas hoy en día.
¡Así como los israelitas de la antigüedad, no debemos permitir que nosotros seamos apartados por dioses falsos — y el mundo está lleno de ellos! - o ser llevados por nuestros egos a pensar que hemos llevado a cabo algo por nuestros propios esfuerzos. Si hacemos una práctica para meditar sobre los actos de Dios de amor y bondad a través de los años, tanto personalmente como corporalmente como un Cuerpo de creyentes, ciertamente más dispuestos a agarrarnos y confiar en Él para por todo lo que aún está por delante.
***
Your own eyes have seen all the great work of the LORD which He did (Deuteronomy 11:7, NASB).
I was 26 years old before I came to know the Lord personally. Prior to that I knew and, to some extent, believed the basic tenets of Christianity, including that Jesus "died for the sins of the world." Unfortunately that didn't impact me until I understood that He died for ME, for MY sins. That changed everything.
It's amazing how me-centered we are, isn't it? Even after we become believers and spend time growing spiritually, we still fight that tendency to think the universe revolves around us. And yet there are times that God wants us to personalize our faith; Deuteronomy 11 is a great example of that.
As a matter of fact, God spends a lot of time in Deuteronomy reminding and recounting His many amazing and merciful deeds on behalf of the Israelites. He wants them, as a nation of chosen people, to remember all that He has done for them so they won't be drawn away by false gods or start thinking they accomplished anything by their own efforts.
But Deuteronomy 11:7 makes it personal: "Your own eyes have seen all the great work of the LORD which He did." Yes, God is speaking to Israel as a nation, much as He speaks to the Church as a whole. But He also speaks to individuals, reminding us of what we have personally seen Him do for us. I am always blessed to read stories of what God has done for His people throughout the ages, but I am also blessed when I stop and remember all that He has done for me as an individual. My eyes truly have seen amazing things, times where God intervened on my behalf, and reflecting on those times encourages me when I face trials today.
Like the Israelites of old, we must not allow ourselves to be drawn away by false gods—and the world is full of them!—or be lulled by our egos into thinking we've accomplished anything on our own efforts. If we will make it a practice to meditate on God's acts of love and kindness to us over the years, both personally and as a corporate Body of believers, we will certainly be more apt to cling to and trust Him for all that yet lies ahead.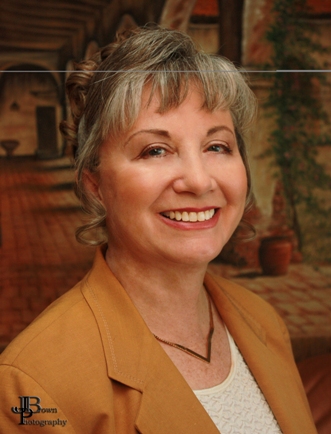 Kathi Macias, popular speaker and prolific author, is an Angel-award winning writer who has published nearly thirty books, including her latest releases, Mothers of the Bible Speak to Mothers of Today (New Hope Publishers) and My Son John (a novel from Sheaf House). Whether keyboarding her latest book, keynoting a conference, or riding on the back of her husband's Harley, Kathi "Easy Writer" Macias is a lady on a mission to communicate God's vision. Her insightful words—filled with passion, humor and soul nourishment—refresh audiences from all walks of life. Join Kathi as she hosts "Write the Vision" every Thursday from 6—7 p.m. (Pacific Time) via THE International Christian Network (www.theicn.com). To learn more about Kathi or to book her for your next event, visit www.KathiMacias.com. Spanish translations by Cynthia Alcantara (cynthia.alcantara1@gmail.com).