Life in between
"In the face of all terror and uncertainty and illusion about the future we gladly point to Jesus and say that he is the future." —Theodore W. Jennings, Jr.
In March of 1942, Pearl Harbor was still in ruins and Japanese forces were tightening their grip on the Philippines. General Douglas MacArthur was following orders by President Roosevelt to leave the islands to "relocate." But it felt like a step in the wrong direction for the seasoned soldier. Perhaps trying to convince himself of the necessity of the move, he would later write, "We are not retreating; we are advancing in another direction." At the end of that month, he uttered the now famous words: "I came through, and I shall return."
Nearly 2000 years before that day, another Man had made a similar promise. He was leaving for good reason, and His promise to come again was even more certain. That man was Jesus Christ. Approximately 300 passages in Scripture allude to Christ's second coming—a return that will be swift, righteous, and unexpected for many. Jesus gave His word that He would be back, and through that promise, we can find tangible hope and clear direction for our lives today.
"Do not let your hearts be troubled. Trust in God; trust also in me. In my Father's house are many rooms; if it were not so, I would have told you. I am going there to prepare a place for you. And if I go and prepare a place for you, I will come back and take you to be with me that you also may be where I am." — John 14:1-3
Life can slip away on us quickly. As days turn to weeks and weeks to years, and years turn into decades, it's easy to lose focus on the promise of John 14. Being distracted from this future event, however, can rob us of precious perspective for today.
MacArthur made good on his promise, returning to the Philippines as the Allies pushed back through the Pacific. Jesus will return too. He is the ultimate promise keeper. When? I'm not sure, but we're at least 24 hours closer to that event than we were yesterday at this time, so… "Don't let your heart be troubled. Trust in God!"
Jesus, open the implications of Your Word to me now. Tell me the truth! In the days ahead, I want to ponder the meaning of Your return and prepare accordingly. Counsel me by Your Spirit so that I might live each remaining day with wisdom and purpose. Amen.
Listen to Pete, Jill & Stuart Briscoe on the Telling the Truth broadcast at OnePlace.com
SPECIAL OFFER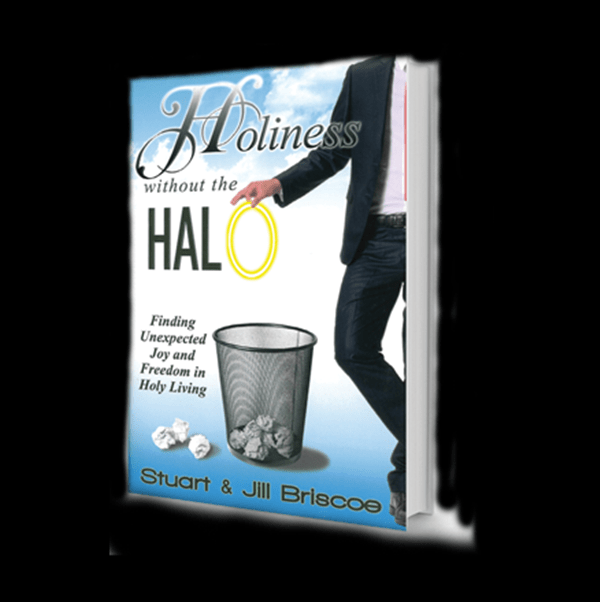 Discover the reward of a holy life!
You've probably heard the command from Scripture to "Be holy as your heavenly Father is holy." But how are you supposed to be holy like God in the stress and busyness of everyday life?
In their latest book called Holiness Without the Halo, Stuart and Jill Briscoe will show you how you can live a holy life as you let Christ express Himself through you in the small moments every day.
Holiness Without the Halo is our gift to thank you for helping people around the globe encounter God's holiness in a whole new way. So please request your copy when you give to Telling the Truth today.