Don't Give Up
By: Rick Boxx
June 7, 2012
Brian Holman, a former professional baseball pitcher, shared with our local Mayor's Prayer Breakfast audience many personal challenges he had to walk through in his life, including the loss of a child.
In spite of all the trials, he clung to and promoted a mantra that helped him persevere. "Don't ever give up. Keep striving for the prize. It'll be worth it in the end," he would say to his family, during their many challenges.
Paul wrote in Philippians 3:14, "I press on toward the goal to win the prize for which God has called me heavenward in Christ Jesus."
If you're overwhelmed with challenges in your work or your family today, let me encourage you. Don't give up! Keep striving for the prize God has waiting for you.
Dina Dwyer-Owens' Live R.I.C.H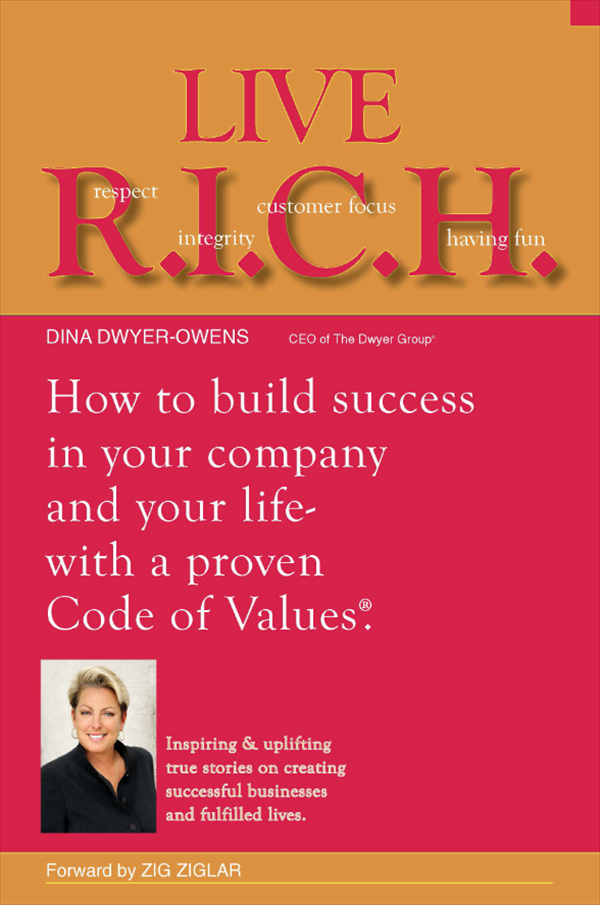 How can a company with more than 1,600 locations worldwide and nearly a 400 percent growth rate maintain a close corporate culture and a family business atmosphere? The key is an unshakeable corporate Code of Values®. Purchase here.
"How well are you modeling Faith, Integrity, Relationships, and Excellence in your work? Find out by taking Integrity Resource Center's free FIRE Assessment!"
Contact Rick Boxx at www.integritymoments.org, and to learn more about Integrity Resource Center go to integrityresource.org.