Understanding the Plan
By: Rick Boxx
July 5, 2012
During a planning session, a friend drew a four sided picture on the board. He asked us to imagine the picture in the middle being the "Vision."
To support the vision it needed a frame. On the top side he wrote, "Mission." On the right he wrote "Values." On the bottom, "Strategies." Finally, on the left side he wrote "Metrics." This picture made it visual and easy for me to remember.
In 1 Chronicles 28 God gave David the plans for building the temple. "All this," David said, "I have in writing as a result of the Lord's hand on me, and he enabled me to understand all the details of the plan."
As you plan for your organization, pray for God's hand to lead you into understanding.
Joe Calhoon's The 1 Hour Plan for Growth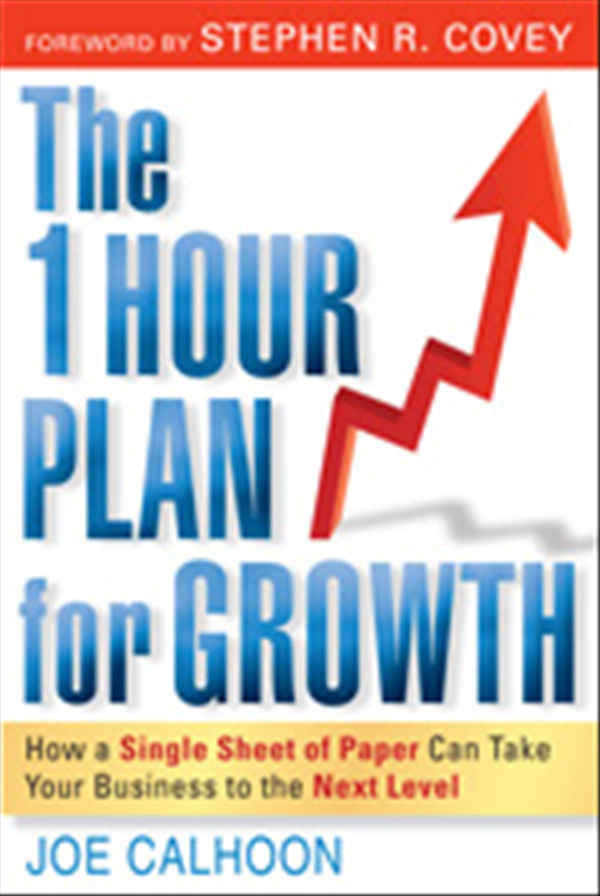 Creating a business plan is the best indicator of whether your business will grow. Planning doesn't have to be difficult or take weeks of your time. The 1 Hour Plan for Growth will help you create a clear and compelling plan that fits on a single page in about an hour. Rick Boxx contributed several articles to this book. Purchase here.
"How well are you modeling Faith, Integrity, Relationships, and Excellence in your work? Find out by taking Integrity Resource Center's free FIRE Assessment!"
Contact Rick Boxx at www.integritymoments.org, and to learn more about Integrity Resource Center go to integrityresource.org.