From Live Loved by Max Lucado
"Always be joyful. Pray continually, and give thanks whatever happens. That is what God wants for you in Christ Jesus". --1 THESSALONIANS 5:16–18
A Grateful Heart
God notices the grateful heart. Why? Does he have an ego problem? No. But we do. Gratitude lifts our eyes off the things we lack so we might see the blessings we possess. Nothing blows the winter out of the day like the Caribbean breeze of thankfulness. Need some trade winds?
Major in the grace of God. When Paul sent Timothy off to spiritual university, he told him to major in the grace of God: "You therefore, my son, be strong in the grace that is in Christ Jesus" (2 Timothy 2:1). Do the same. Focus on the cross of Christ. Grow fluent in the language of redemption. Linger long at the foot of the cross. Immerse yourself in the curriculum of grace. And . . .
Measure the gifts of God. Collect your blessings. Catalog his kindnesses. Assemble your reasons for gratitude and recite them. "Always be joyful. Pray continually, and give thanks whatever happens. That is what God wants for you in Christ Jesus" (1 Thessalonians 5:16–18 ncv). Look at the totality of those terms. Always be joyful. Pray continually. Give thanks whatever happens.
—EVERY DAY DESERVES A CHANCE
Heavenly Father, too often we concentrate on the weeds in life even when we live in the garden of your grace. Help us remember that gratitude is always an option. Whatever comes our way, may we choose to give thanks to you. When we forget, remind us of the innumerable blessings you have poured into our lives. When we remember your gifts to us, we can't help but be filled with gratitude and joy. Teach us to rejoice in all things, amen.
_
Continue earnestly in prayer, being vigilant in it with thanksgiving.
--Colossians 4:2
Let us continually offer the sacrifice of praise to God, that is, the fruit of our lips, giving thanks to His name.
--Hebrews 13:15
In everything give thanks; for this is the will of God in Christ Jesus for you.
--1 Thessalonians 5:18
Order your own copy of Live Loved by Max Lucado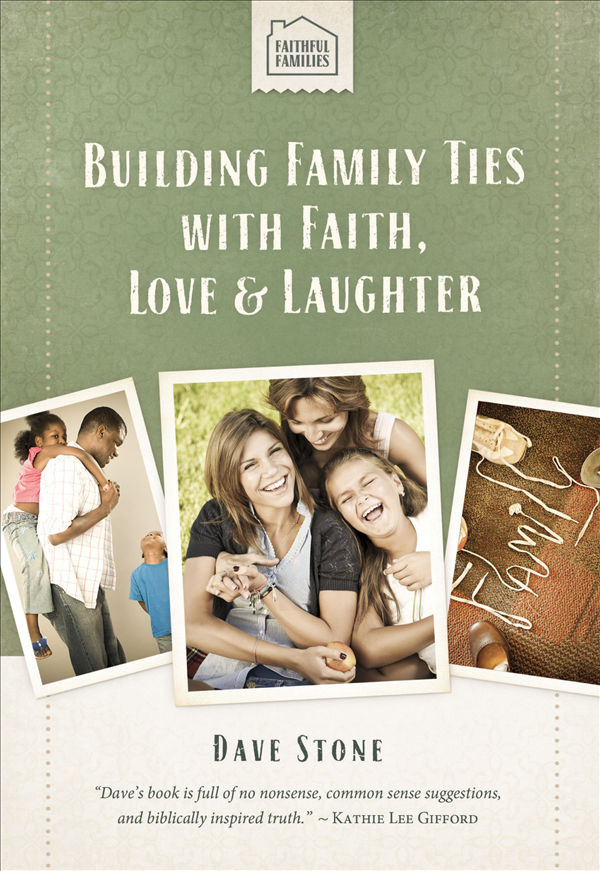 Add Faith & Fun to Your Family!
Parents look in a lot of different places for guidance in how to influence their kids for Christ – church, school, or close relatives. These can all be helpful, but there's a better place to begin…you. Raising Your Kids to Love the Lord and Building Family Ties with Faith, Love, & Laughter share practical tips from Dave's experience as a father of three and pastor to add faith and fun to the heart of your family.