From Jesus Calling by Sarah Young
ENTRUST YOUR LOVED ONES TO ME; release them into My protective care. They are much safer with Me than in your clinging hands. If you let a loved one become an idol in your heart, you endanger that one—as well as yourself. Remember the extreme measures I used with Abraham and Isaac. I took Isaac to the very point of death to free Abraham from sonworship. Both Abraham and Isaac suffered terribly because of the father's undisciplined emotions. I detest idolatry, even in the form of parental love. When you release loved ones to Me, you are free to cling to My hand. As you entrust others into My care, I am free to shower blessings on them. My Presence will go with them wherever they go, and I will give them rest. This same Presence stays with you, as you relax and place your trust in Me. Watch to see what I will do.
 Genesis 22:9-12 ;  Ephesians 3:20 ;  Exodus 33:14
Order your own copy of Jesus Calling by Sarah Young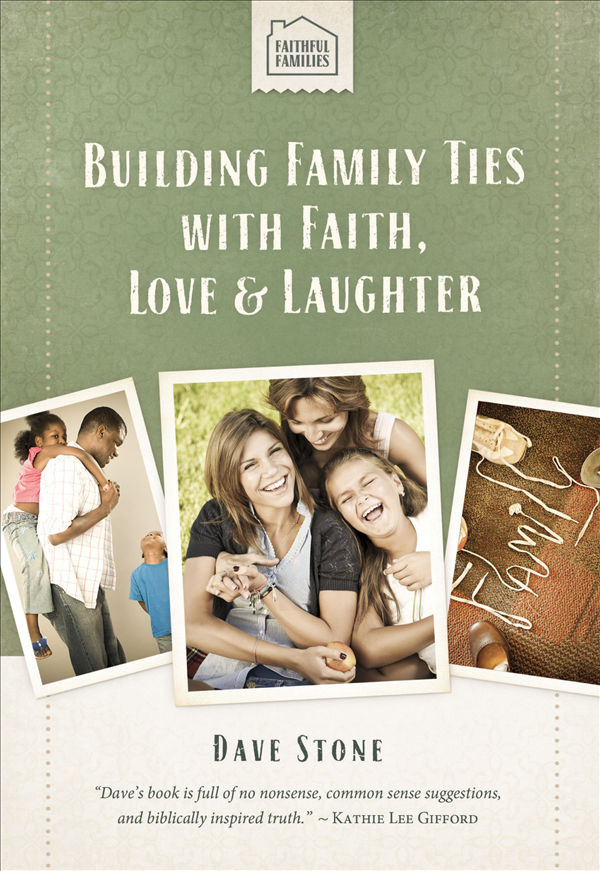 Add Faith & Fun to Your Family!
Parents look in a lot of different places for guidance in how to influence their kids for Christ – church, school, or close relatives. These can all be helpful, but there's a better place to begin…you. Raising Your Kids to Love the Lord and Building Family Ties with Faith, Love, & Laughter share practical tips from Dave's experience as a father of three and pastor to add faith and fun to the heart of your family.