"… los caudillos en Israel… por haberse ofrecido voluntariamente el pueblo"
(Jueces 5:2 RV 1960).
Después de una gran victoria, Débora y Barac cantaron una canción que incluía las palabras de arriba. Yo lo encontré muy significativo que en referencia a la victoria, ellos mencionaron a los caudillos conduciendo al pueblo al trabajo voluntario, ¿y usted? Creo que es un concepto que nos serviría mucho hoy en día.
Ya sea en la iglesia local, una organización social, o en la familia, el liderazgo de los lideres implica fuerza de convicción. También provee seguridad para aquellos que buscan sabiduría y guía de parte de sus líderes. Cuando los seguidores se sienten seguros con el liderazgo, también se sentirán seguros de prestar servicio voluntario ofreciendo lo que pueden – tiempo, talento, devoción – sin importar el costo personal.
Cuando cualquier organización opera bajo estas guías, los chaces para la victoria aumentan grandemente. Por supuesto, esa premisa funciona mejor cuando los lideres que están guiando están sometidos a Quien luchó por Israel y les permitió prevalecer. Ese mismo es Quien lucha por nosotros hoy en día cuando nuestros lideres están sometidos a Él y guiándonos de acuerdo, y los seguidores están prestando servicios voluntarios contribuyendo lo que ellos tengan que ofrecer a la causa.
A la inversa, esos que se consideran líderes y sin embargo "están haciendo lo que ellos quieren" en vez de perseguir el corazón y los propósitos de Dios, no están realmente guiando. Los seguidores entonces van a ser guiados a extraviarse y perderán la confianza en sus líderes, y no prestarán sus servicios y dar lo mejor que tienen que dar. Últimamente, el fracaso está seguro a seguir.
Prestando atención a las palabras de Débora y Barac, nosotros como lideres debemos verdaderamente ser guiados como Dios nos dirige, y como seguidores debemos de comprometernos a dar lo mejor de nosotros en cualquier prueba o lucha que se nos presenta. Porque todos nosotros seguimos a un Dios que ha prometido luchar por nosotros y conducirnos al lugar de una victoria completa.
***
"…the leaders led in Israel,…the people volunteered" (Judges 5:2, NASB).
After a great victory, Deborah and Barak sang a song that included the above words. I find it significant that in reference to victory, they mentioned the leaders leading and the people volunteering, don't you? I believe it's a concept that would serve us well today.
Whether in the local church, a social organization, or a family, leaders leading implies strength of conviction. It also provides safety for those who seek wisdom and guidance from their leaders. When followers feel secure with leadership, they will also feel free to volunteer whatever they may have to offer—time, talent, devotion—regardless of personal cost.
When any organization operates under these guidelines, chances of victory are greatly increased. Of course, that premise works best when the leaders who are leading are submitted to the One who fought for Israel and enabled them to prevail. That same One fights for us today when our leaders are submitted to Him and leading accordingly, and the followers are selflessly volunteering whatever they have to offer in the cause.
Conversely, those who consider themselves leaders and yet are "doing their own thing" instead of pursuing God's heart and purposes are not truly leading at all. The followers will then be led astray and lose confidence in their leaders, therefore holding back on volunteering and giving their best. Ultimately, failure and defeat are sure to follow.
Heeding the words of Deborah and Barak, may we as leaders truly lead as God directs us, and as followers commit to freely give our best in whatever trials or battles come our way. For we all follow a God who has promised to fight for us and to bring us to that place of complete victory.
***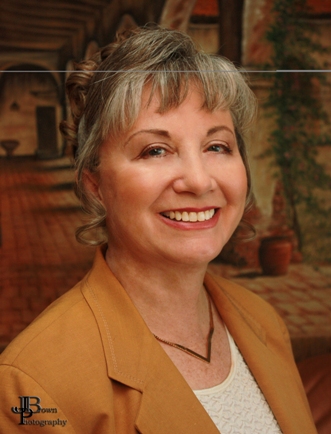 Kathi Macias, popular speaker and prolific author, is an Angel-award winning writer who has published nearly thirty books, including her latest releases, Mothers of the Bible Speak to Mothers of Today (New Hope Publishers) and My Son John (a novel from Sheaf House). Whether keyboarding her latest book, keynoting a conference, or riding on the back of her husband's Harley, Kathi "Easy Writer" Macias is a lady on a mission to communicate God's vision. Her insightful words—filled with passion, humor and soul nourishment—refresh audiences from all walks of life. Join Kathi as she hosts "Write the Vision" every Thursday from 6—7 p.m. (Pacific Time) via THE International Christian Network (www.theicn.com). To learn more about Kathi or to book her for your next event, visit www.KathiMacias.com. Spanish translations by Cynthia Alcantara (cynthia.alcantara1@gmail.com).