From Sanctuary by David Jeremiah
Jesus: Man of His Word
Let not your heart be troubled; you believe in God, believe also in Me.
--John 1 4:1
A young boy was out in the country, climbing among a row of cliffs. He yelled from the top of one, "Hey, Dad! Catch me!" The father turned around to see his son joyfully jumping off a rock straight at him. The dad became an instant circus act, catching his son, causing them both to fall to the ground.
When the father found his voice, he gasped in exasperation, "Son, can you give me one good reason why you did that?" He responded with remarkable calmness: "Sure . . .because you're my dad." His whole assurance was based on the fact that his father was trustworthy.
As Christians, we can throw ourselves into the arms of Jesus because He is trustworthy. We can stake our lives upon His promises because He is a Man of His Word. If doubts assail us, we must simply look at the convincing evidence— His perfect track record! For instance, He said He would die and He did (Matthew 20:18). He said He would rise from the dead on the third day and He did (v. 19). He said He would return to His Father and He did ( John 7:33).
Because Jesus is a Man of His Word, we can be assured He will keep His future promises as well. He said He will return for us and He will (John 14:3).
Order your own copy of Sanctuary by David Jeremiah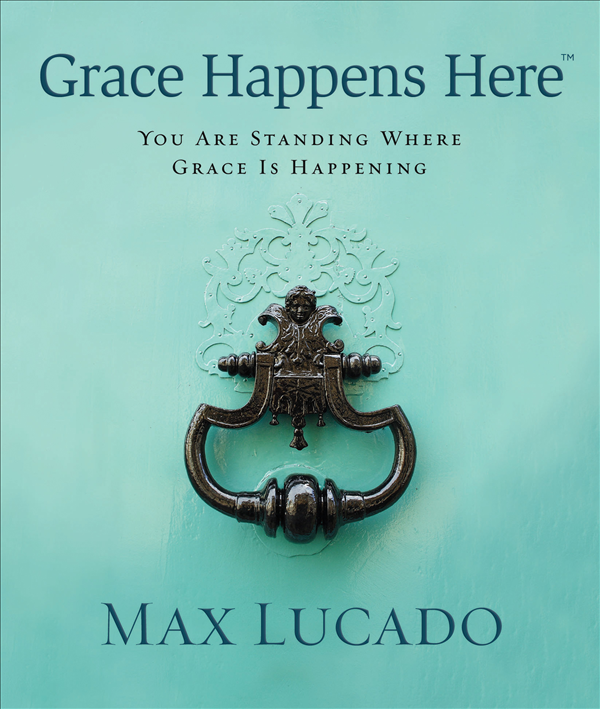 Open Your Heart to Grace
In Grace Happens Here, best selling author Max Lucado shows that when grace happens, it's not just a nice compliment from God, but the key to a new heart.  Through powerful quotes and Scripture, inspiring imagery, and moving stories, Grace Happens Here is the ideal gift for anyone looking to be transformed by God's healing grace.