Deana's Story
By: Rick Boxx
October 15, 2012
Deana, left a meeting hopping mad. She had taken two employee's rebellion personally. She was determined to fire them both.
Then she read her first ever "Integrity Moments." That day's story related to rebellion in the workplace! She learned that her employee's rebellion was really against God first, and not to take it personal.
Instead of firing the two employees, Deana read them the "Integrity Moment." They were convicted of their rebellion and repented to God and Deana. Deana has since invested time in mentoring these two employees.
Isaiah 40:11, speaking of the Lord, says, "He tends his flock like a shepherd: He gathers the lambs in his arms and carries them close to his heart."
As employers, God desires us to love and develop our employees as tenderhearted shepherds would.
Your gifts help individuals discover and fulfill their God-given purpose. Become a monthly donor here.
Rick Boxx's How to Prosper in Business without Sacrificing Integrity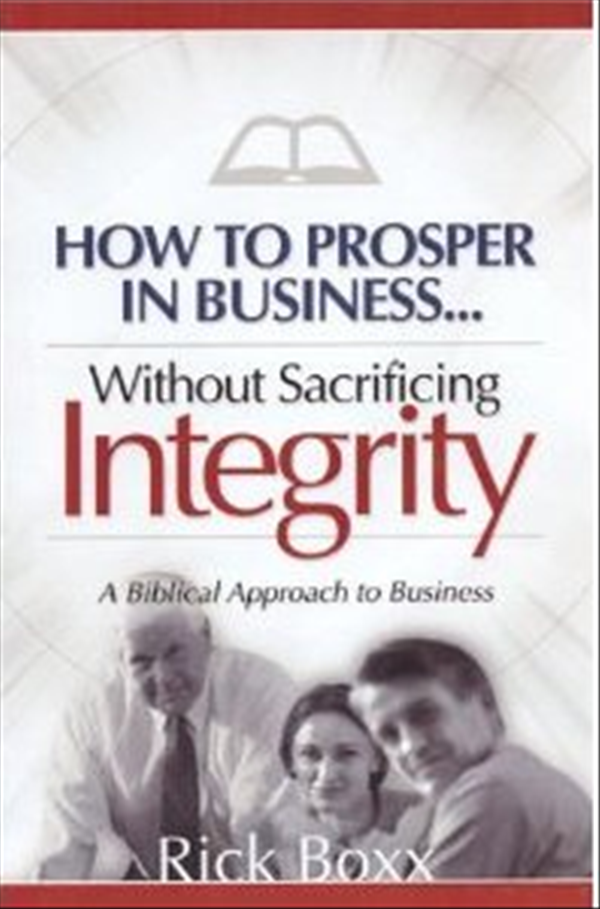 To survive long term, businesses must be profitable. You can accomplish this objective with integrity, or you can do it by whatever means you feel justifies the end, such as fraud, deceit, and ruthless business practices. Click here to purchase.
"How well are you modeling Faith, Integrity, Relationships, and Excellence in your work? Find out by taking Integrity Resource Center's free FIRE Assessment!"
Contact Rick Boxx at www.integritymoments.org, and to learn more about Integrity Resource Center go to integrityresource.org.