Workplace Opportunities
By: Rick Boxx
October 16, 2012
During dinner, myself, Kathy, and our guest, engaged in conversation with James, our waiter. James shared multiple stories of God saving him from near death experiences. Yet, he seemed confused about God, frequently saying, "whoever he or she is."
We shared some thoughts, recommended some books, and told James, "It's obvious God knows you intimately and has spared your life, now God wants you to know Him personally."
Acts 17 teaches, "(God) determined the times set for them and the exact places where they should live.God did this so that men would seek him and perhaps reach out for him and find him..."
We believe God placed us in James' workplace to plant seeds. The workplace is fertile ground for pointing people towards God. Don't overlook your workplace opportunities.
Transform lives with a movement of faith and integrity in the workplace, donate monthly now.
Rick Boxx's How to Prosper in Business without Sacrificing Integrity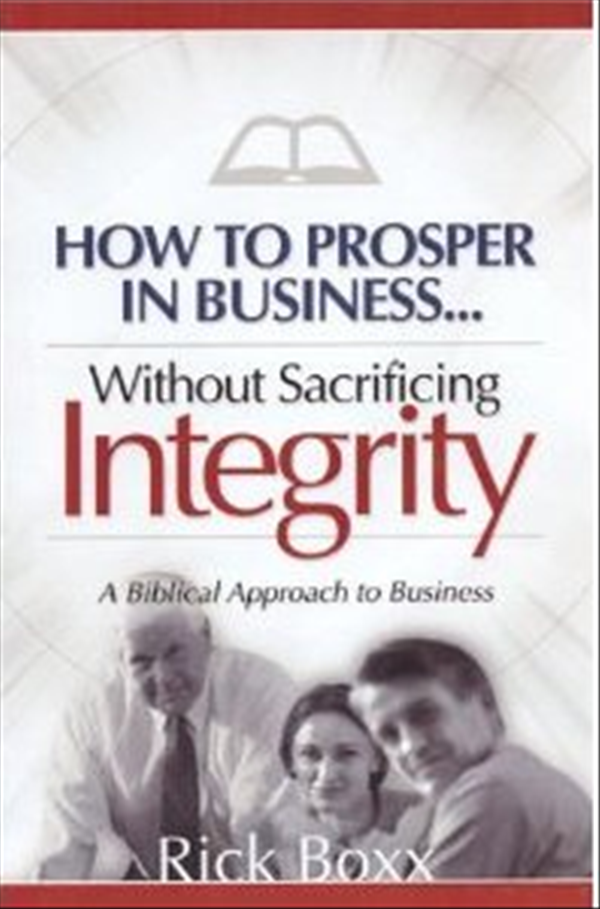 To survive long term, businesses must be profitable. You can accomplish this objective with integrity, or you can do it by whatever means you feel justifies the end, such as fraud, deceit, and ruthless business practices. Click here to purchase.
"How well are you modeling Faith, Integrity, Relationships, and Excellence in your work? Find out by taking Integrity Resource Center's free FIRE Assessment!"
Contact Rick Boxx at www.integritymoments.org, and to learn more about Integrity Resource Center go to integrityresource.org.