Y él hizo lo recto ante los ojos de Jehová; hizo conforme a todas las cosas que había hecho su padre Uzías. (2 Reyes 15:34, RV 1960).
Recientemente vi esta cita de la Madre Teresa: "Lo bueno que usted hace hoy puede ser olvidado mañana. Haga lo bueno de todos modos."
Lo opuesto de bueno es malo; lo opuesto de correcto es incorrecto. La misma existencia de tales palabras declara la existencia de absolutos, a pesar de que vivimos en una sociedad que ha rechazado absolutos a favor de la ética circunstancial. Y esto es una cosa muy peligrosa.
Con absolutos, lo bueno y correcto está claramente definido y son inalterables; con ética circunstancial, lo bueno y correcto varía según las circunstancias, emociones, o manías. Con absolutos, sabemos exactamente lo que es malo o incorrecto; con el ética circunstancial, malo o incorrecto depende de variables que se cambian constantemente y que pueden o no sostener a partir de un día al siguiente.
En una tentativa de justificar lo que Dios llama el comportamiento "incorrecto" "o malo", la sociedad moderna ha llevado la transición de absolutos a la ética circunstancial aún más lejos: ahora si etiquetamos algo como malo o incorrecto (ya sea usando los estándares perfectos de Dios o los nuestros imperfectos) somos considerados críticos. Incluso algunos Cristianos han caído en esto y por lo tanto tienen miedo de declarar la Palabra de Dios sobre varios temas.
Y eso, por supuesto, es el problema. Si tratamos de definir bueno o malo, correcto o incorrecto, en nuestros propios estándares personales, entonces sí, somos ciertamente culpables de juzgar. Pero si dejamos a un lado nuestras opiniones personales y sentimientos y juzgamos SÓLO por lo que Dios tiene que decir, entonces adoptamos una actitud valientemente para la Verdad absoluta de Dios.
La madre Teresa podía animar a la gente para "hacer lo bueno" porque sus criterios para juzgar qué actos caían en la categoría "buena" estaban basados en la definición de la palabra de Dios. Segundo de Reyes 15:34 es sólo uno de muchos sitios en el Libro de Segundo de Reyes que declara las acciones de la gente como "buenas" "o malas" diciendo que ellos fueron hechos "en la vista del SEÑOR." Esto significa más que Dios observando lo que ellos hicieron; esto significa que Él vio lo que ellos hicieron y, según Sus estándares absolutos, declararon aquellas acciones "buenas" "o malas".
Los estándares de Dios no cambian. Su Verdad es absoluta. Aunque Su amor por nosotros sea incondicional e interminable, Su Palabra es siempre la misma. Si Él declara algo "bueno" o "correcto", entonces lo es. Si Él declara algo "malo" o "malvado", entonces nos no atrevamos a intentar justificarlo aplicando la ética circunstancial.
¿Parece rígido? Quizás es. Pero es también correcto. Y podemos descansar en la calidad inherente de estándares incambiables de Dios y la verdad. Como en las palabras de Madre Teresa, sin tener en cuenta si alguien las aprecia o recuerda, "haga lo bueno de todos modos."
***
And he did what was right in the sight of the Lord (2 Kings 15:34, NKJV).
I recently saw this quote from Mother Teresa: "The good you do today may be forgotten tomorrow. Do good anyway."
The opposite of good is bad; the opposite of right is wrong. The very existence of such words declares the existence of absolutes, despite the fact that we live in a society that has rejected absolutes in favor of situational ethics. And that's a very dangerous thing.
With absolutes, good and right are clearly defined and unchangeable; with situational ethics, good and right vary with circumstances, emotions, or fads. With absolutes, we know exactly what is bad or wrong; with situational ethics, bad or wrong depends on constantly changing variables that may or may not hold from one day to the next.
In an attempt to justify what God calls "wrong" or "bad" behavior, modern society has taken the transition from absolutes to situational ethics even farther: now if we label anything as bad or wrong (whether using God's perfect standards or our imperfect ones) we are considered judgmental. Even some Christians have fallen for this and are therefore afraid to declare God's Word about various subjects.
And that, of course, is the problem. If we try to define good or right, bad or wrong, by our own personal standards, then yes, we are most certainly guilty of judging. But if we put aside our personal opinions and feelings and judge ONLY by what God has to say, then we are courageously taking a stand for God's absolute Truth.
Mother Teresa could encourage people to "do good" because her criteria for judging which acts fell into the "good" category were based on God's definition of the word. Second Kings 15:34 is just one of many places in the Book of Second Kings that declares people's actions as "good" or "evil" by saying they were done "in the sight of the LORD." That means more than God observing what they did; it means He saw what they did and, according to His absolute standards, declared those actions "good" or "evil."
God's standards do not change. His Truth is absolute. Though His love for us is unconditional and never-ending, His Word is always the same. If He declares something "good" or "right," then so it is. If He declares something "bad" or "evil," then we dare not attempt to justify it by applying situational ethics.
Does that sound rigid? Perhaps it is. But it is also right. And we can rest in the inherent goodness of God's unchanging standards and truth. So in the words of Mother Teresa, regardless of whether anyone appreciates or remembers, "do good anyway."
***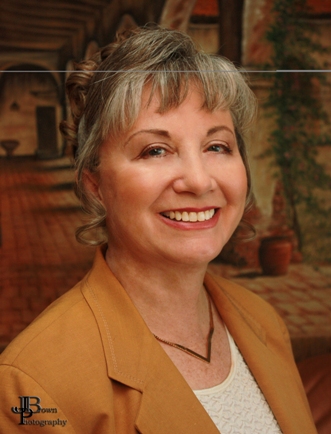 Kathi Macias, popular speaker and prolific author, is an Angel-award winning writer who has published nearly thirty books, including her latest releases, Mothers of the Bible Speak to Mothers of Today (New Hope Publishers) and My Son John (a novel from Sheaf House). Whether keyboarding her latest book, keynoting a conference, or riding on the back of her husband's Harley, Kathi "Easy Writer" Macias is a lady on a mission to communicate God's vision. Her insightful words—filled with passion, humor and soul nourishment—refresh audiences from all walks of life. Join Kathi as she hosts "Write the Vision" every Thursday from 6—7 p.m. (Pacific Time) via THE International Christian Network (www.theicn.com). To learn more about Kathi or to book her for your next event, visit www.KathiMacias.com. Spanish translations by Cynthia Alcantara (cynthia.alcantara1@gmail.com).