A Vision Defining Doxology
"For of Him and through Him and unto Him are all things, to Him be glory forever. Amen" - (Romans 11:36).
The Apostle Paul closes the doctrinal section of his greatest masterpiece with these words. In his writings he uses the expression "all things" frequently but never casually or without great thought and inspiration. In this context he is probably referring to all the wonderful glorious truths he has written in his letter to the Church in Rome.
To paraphrase and summarize these words I believe Paul is writing that God is the source of all things, He is the power behind all things, and His glory is the purpose for all things. The Apostle suffered from chronic fatigue every day of his ministry. Since I have had been a bed-fast quadriplegic I have become very discriminating about how I spend my energy and strength. I have used this doxology of the apostle as my criteria for deciding whether or not I want to get involved in a project.
I do not want to be part of anything unless I can say that God is the source of it, He is the power behind it, and His glory is the purpose of the project. I believe my life and strength are in such short supply I do not want to spend it on anything unless I know He is the source of it. He must be the power behind it, because I have no strength of my own. Since everything we do should be for the glory of God I want to be certain that His glory is the purpose of any work I attempt to do in this life.
I recommend this same standard to you.

---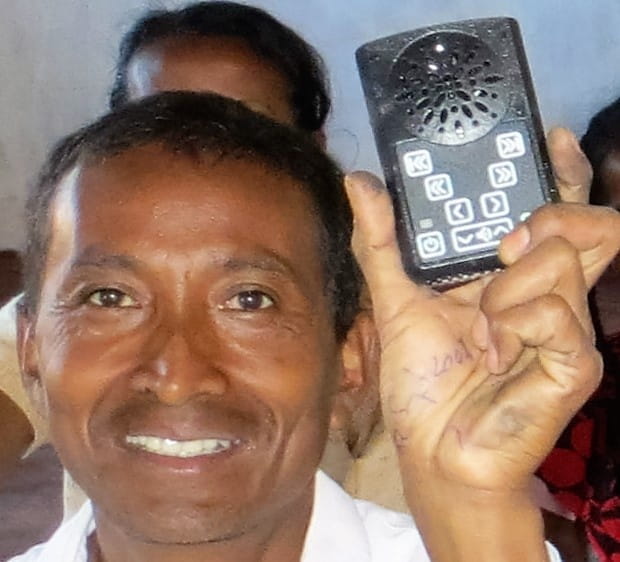 Give MBC to developing nations
Do you love The Mini Bible College by Dick Woodward? We do, too! That's why ICM has translated MBC into more than 40 languages and distributes it for free to church leaders, pastors and small groups all over the world.