From Jesus Calling® for Kids by Sarah Young
Peace for Today
Let us then approach the throne of grace with confidence, so that we may receive mercy and find grace to help us in our time of need.—Hebrews 4:16
When Moses and the Israelites were wandering in the desert, they were given manna to eat. Each morning they gathered just enough for that day. They could not store it for the future. This day-by-day gathering helped them remember that they needed Me—every day.
My Peace works in much the same way. When you come to Me in prayer with a thankful heart, I give you enough Peace for today. I will not give you enough for tomorrow—only today. That is because I want you to come to Me again tomorrow—and each day after that.
If I gave you enough Peace to last your whole life, you might fall into the trap of thinking you didn't need Me. I designed you to need Me every minute. So come to Me every day with a thankful attitude, knowing that I will give you Peace for today.
Read on Your Own:
Exodus 16:14–20; Philippians 4:6–7, 19
Order your own copy of Jesus Calling® for Kids by Sarah Young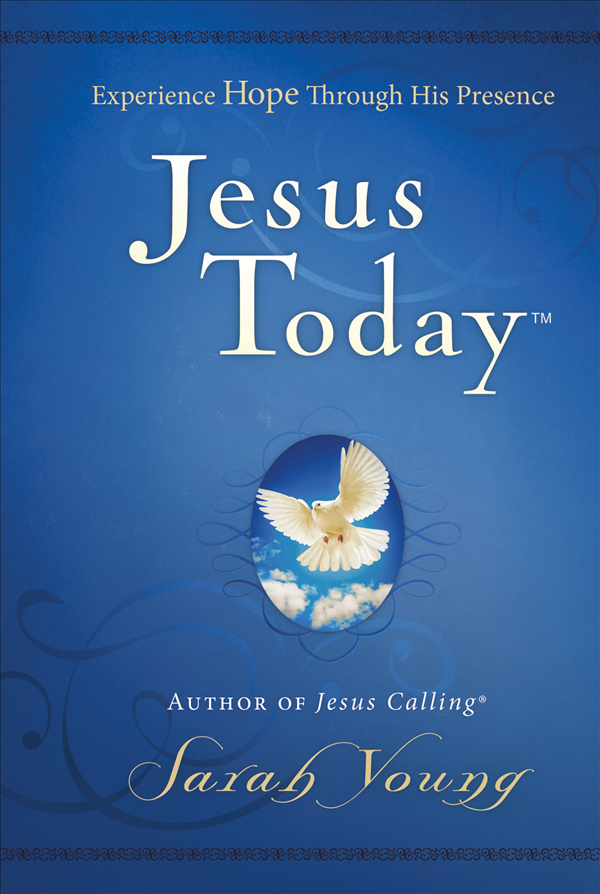 Experience Hope Through Jesus
Written in the same style as Jesus Calling®, Jesus Today™contains all-new devotions for a hope-filled walk with God. Born out of missionary Sarah Young's own trials, Jesus Today shows that hope shines brightest in adversity. Grow in grace, hear from God, and walk with Jesus Today.