From Devotions for the Beach
LETTING GO
For I will forgive their wickedness and will remember their sins no more.
Hebrews 8:12 NIV
There's that moment. You know the moment: you're flat on your back, eyes closed, the warm sand conforming to your body . . . and you feel it, the release. It may take a few minutes, it may take a few days, but it will eventually come.
When it happens, you're not aware of anything or anyone else around you. The collective sighs of waves and breeze invite you to synchronize, and you ac­cept. Eventually, you open your eyes, and their unfocused gaze absorbs the expanse that blankets your being—the sky, the horizon, the vastness of it all—without any interference.
We can liken this same open expanse to the true freedom we have by way of con­fessed sin—and how much greater is God's love for us. Taking our sins as far away as possible, He forgives, forgets, and washes us clean. We don't have this ability, but we can reap its eternal benefits.
So when that moment occurs, when all is released and you're enveloped by the vast sky and infinite horizon, capture it in your mind and embed it in your heart. Think about how many miles your eyes and thoughts can travel, and meditate on the fact that God's forgiveness reaches even farther, beyond anything we can imag­ine, and that His love is just as boundless. "As far as the east is from the west, so far has He removed our transgressions from us" (Psalm 103:12).
Soon enough, you will return to chaotic mornings, pediatrician appointments, work stresses, nonstop interruptions, and you'll be at the brink of imploding—but wait. Whether you're waiting in line at the grocer or sitting in the parking lot at your child's school, take a few moments to recall. Go back to lying on that sand and letting go. Remember just how far He can remove your sin and just how vast, how unfettered, is His love.
Just like that first time on the beach, getting there may take longer at first, but eventually the release comes quicker. Release your sin; relinquish your burdensome guilt. And receive, without interference, His boundless love.
Father, thank You for allowing me the opportunity to confess sin after conviction and in prayer. And thank You that Your forgiveness is boundless. Lord, I have experienced only a portion of the breadth and depth of Your forgiveness, but enough to know that it frees my soul from death and nurtures my spirit during those times I have difficulty forgiving myself.
Order your own copy of Devotions for the Beach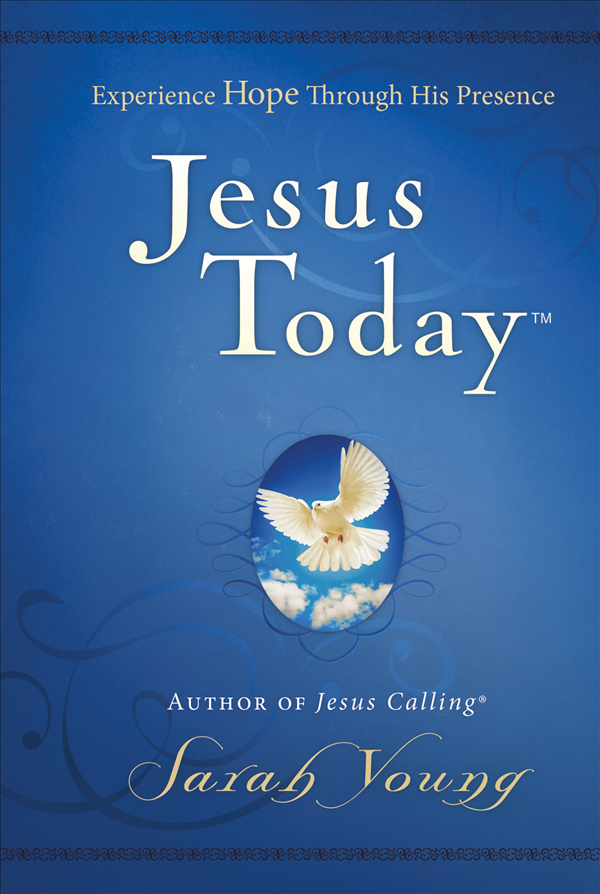 Experience Hope Through Jesus
Written in the same style as Jesus Calling®, Jesus Today™contains all-new devotions for a hope-filled walk with God. Born out of missionary Sarah Young's own trials, Jesus Today shows that hope shines brightest in adversity. Grow in grace, hear from God, and walk with Jesus Today.