Walk Before Me
"For God is not unjust to forget your work and labor of love which you have shown toward His name, in that you have ministered to the saints, and do minister." - (Hebrews 6:10)
The devotional and practical application of this Scripture shows us that these thoughts are directed to people who have labored long and hard in the ministry without much visible affirmation, encouragement or reward. These words are instructing them to think about the One for Whom they were doing this ministry to God's people.
Abraham heard three words from God which are recorded (in Genesis 17: 1). Those words are: "Walk before Me." Those three words remind us that we need to know Who we're doing it for and we need to know how He feels about everything we do in the way of ministry to His people. When there is not much fruit and very few encouraging accolades, it can be a great consolation to faithful servants of the Lord to be reminded of the glorious reality that God has seen and He will never forget our faithful labors.
The story is told of two elderly missionaries who returned to New York after nearly half a century as missionaries in Africa. They had lost their wives in Africa and were very, very lonely in that large city. When they met at the YMCA where they were staying and shared their discouragement, one of them said to the other, "We are not home yet, George." Sometimes the recognition and the reward for faithful service may only come when those words are heard "Well done good and faithful servant!"
If you are a faithful servant without much affirmation or encouragement let these words be a consolation to you.

---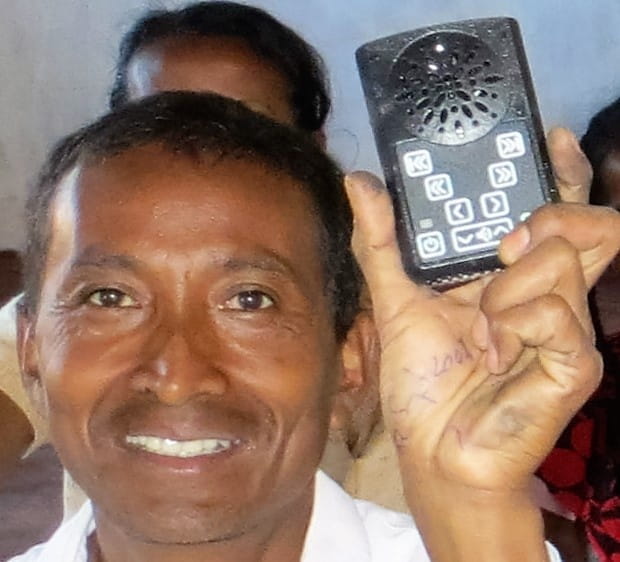 Give MBC to developing nations
Do you love The Mini Bible College by Dick Woodward? We do, too! That's why ICM has translated MBC into more than 40 languages and distributes it for free to church leaders, pastors and small groups all over the world.