Giantology
 "Let us go up at once and take possession, for we are well able to overcome it." - (Numbers 13:30)
In the book of Numbers we read that twelve Hebrew spies were sent into Canaan to determine the strength of the enemies they would face as they invaded that land. Ten of the spies reported that, "The people in that land were such big and fierce looking giants they made us feel like grasshoppers. And the cities are mightily fortified with walls so thick they build houses on them!"
However, two of the spies, Joshua and Caleb, reported that they had never seen such fruitful soil in their lives. They described how two men had to carry on a thick pole one cluster of grapes from a vineyard in Canaan. Furthermore, they proclaimed that since they had the Lord with them they were well able to conquer the land of Canaan.
We might say the ten spies with the negative report were experts in "giantology" because they saw the giants, while Caleb and Joshua saw the Lord – they had a vision that their Lord was well able to give them that exceedingly fruitful land of Canaan.
When we "committee our way unto the Lord" and are challenged to take on a project that has great potential for being exceptionally fruitful and there are many obstacles and risks involved, we often have a split committee on a ten and two basis. Ten are experts on the obstacles and the risks involved in that project and two are like Caleb and Joshua.
When you are faced with challenges that involve risks, but great potential for God to bring great glory to Himself, are you an expert in "giantology" or do you see the Lord?"

---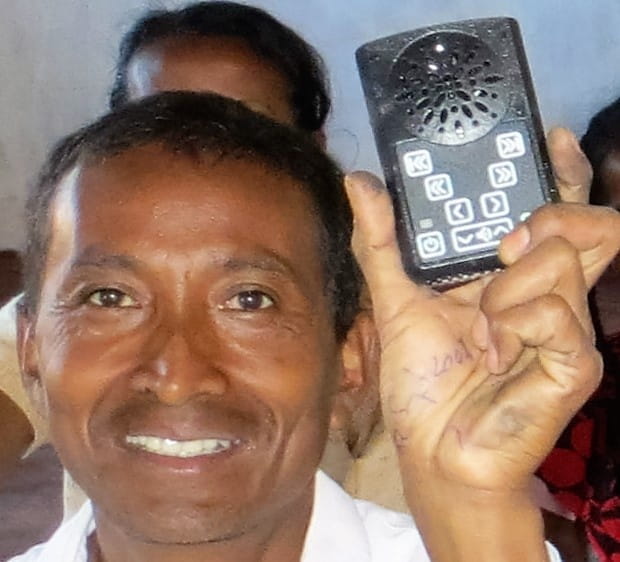 Give MBC to developing nations
Do you love The Mini Bible College by Dick Woodward? We do, too! That's why ICM has translated MBC into more than 40 languages and distributes it for free to church leaders, pastors and small groups all over the world.