I Also Have a Dream-Part IV
I have a dream that thousands of business leaders would model courageous faith by turning to God for the funding of their businesses. Instead, many leaders make decisions without seeking God.
For instance, many people assume starting a new business requires a bank loan. They never consider that God may have a plan for their funding that doesnt require debt, but it will likely require some faith.
Hebrews 4:2 teaches, For indeed we have had good news preached to us, just as they also; but the word they heard did not profit them, because it was not united by faith in those who heard.
If Christians are going to be a light to the world, we need to unite our faith with scripture, and trust God more than lenders.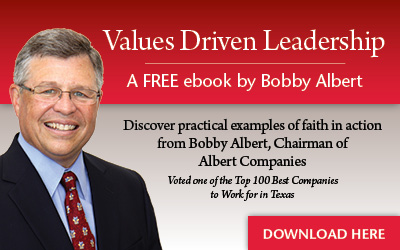 Learn more about Rick Boxx and Integrity Resource Center