"And those who were seen dancing were thought to be insane by those who could not hear the music." ― Friedrich Nietzsche
I want to invite you to a dance. I know that's not normal. But dancing isn't normal either. I mean, why would someone leave the predictable security of life, enter into the unknown, and risk looking like a fool?
Why? Because you might be hearing the call of the music, that's why.
In the continual blasting of life's noise, if you listen carefully, you might be hearing the melody and harmony of the
Holy Spirit
, calling you to something different.
"The young women will dance and be glad, young men and old as well. I will turn their mourning into gladness; I will give them comfort and joy instead of sorrow. I will satisfy the priests with abundance, and my people will be filled with my bounty" (Jeremiah 31:13-14).
Do you hear the words? Dance and be glad... gladness... comfort... joy... abundance... bounty...
Many of us started out dancing with Christ but ended up marching for Him and people instead. In the world, competing ideas and voices drown out the music and turn the dance into a march – a regimented discipline of denial and obligation.
I should know. I've experienced it.
I should know. I've caused it.
I should know, because I've re-discovered the better way.
Yes, I want to invite you to a dance, because God invites us all into a dance with Himself and with each other.
Jesus, leader of the dance, silence my heart right now. Give me the willingness and the ability to hear through the noise of the distractions that dominate my life. Let me hear the music of Your Spirit again, calling me into grace, peace, freedom, rest, and trust. This week show me how to dance again, Lord. Amen.
Listen to Pete, Jill & Stuart Briscoe on the Telling the Truth broadcast at OnePlace.com
SPECIAL OFFER
Want A Better, Deeper, & Richer Marriage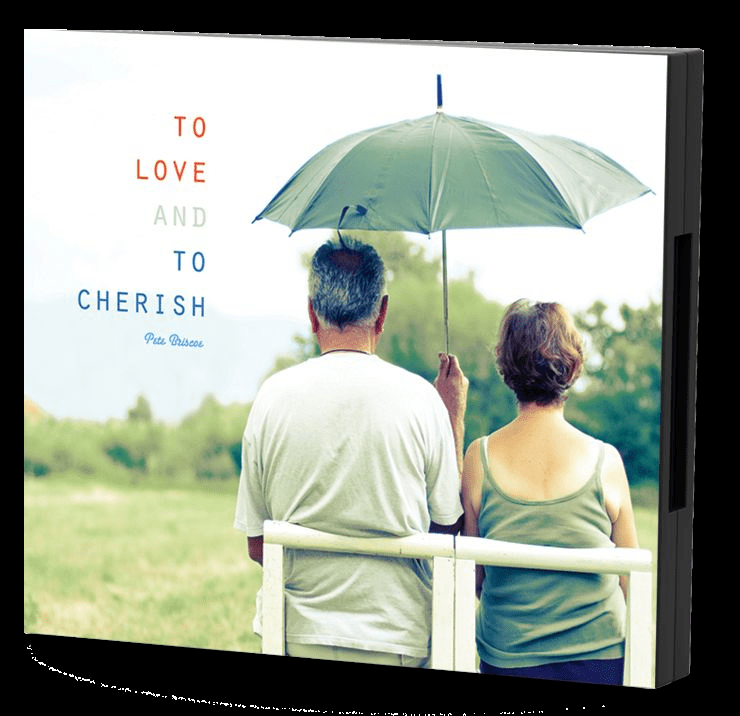 God doesn't want you to settle for an empty marriage. And you don't have to!
That's why we want to send you Pete Briscoe's new 4-message series about relationships called
To Love and to Cherish
. Using the familiar passage on love, Pete takes you through 1 Corinthians 13 to show you "
the most excellent way
" to deepen your marriage – and any relationship.
So please request your CD or DVD copy of
To Love and to Cherish
as you give your donation of support below. It's our "thank-you" to you for helping others experience Life in Christ through
Telling the Truth!