A Fierce Storm and A Profound Question
"As evening came, Jesus said to his disciples, 'Let's cross to the other side of the lake.' So they took Jesus in the boat and started out, leaving the crowds behind (although other boats followed). But soon a fierce storm came up. High waves were breaking into the boat, and it began to fill with water. Jesus was sleeping at the back of the boat with his head on a cushion. The disciples woke him up, shouting, 'Teacher, don't you care that we're going to drown?' When Jesus woke up, he rebuked the wind and said to the water, 'Silence! Be still!' Suddenly the wind stopped, and there was a great calm. Then he asked them, 'Why are you afraid? Do you still have no faith?'" - (Mark 4: 35-40)
I have not posted a blog for quite some time because I had a medical crisis that put me in the hospital followed by a limited ability to work for about eight weeks. This experience has reminded me of the story above of a fierce storm that was turned into a great calm by a profound question asked by Jesus.
The disciples clearly believed they were all going to drown including Jesus. The question of Jesus was essentially "When are you going to get some faith?" In other words, "Do you think that all I have told you about My kingdom and your part in it is going to drown at the bottom of the Sea of Galilee?"
Jesus promises to take us to the other side. When fierce storms break into our lives they will not invalidate what Jesus is doing in and through us if we will let this profound question turn our fierce storms into a great calm.

---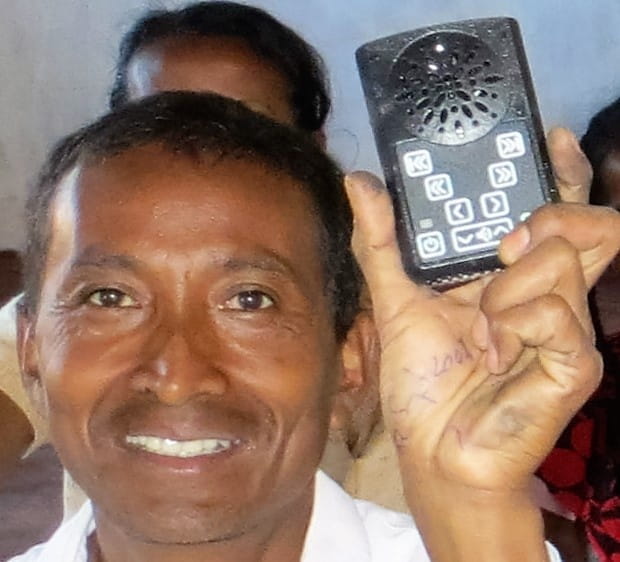 Give MBC to developing nations
Do you love The Mini Bible College by Dick Woodward? We do, too! That's why ICM has translated MBC into more than 40 languages and distributes it for free to church leaders, pastors and small groups all over the world.