"You can't get second things by putting them first. You get second things only by putting first things first." — C. S. Lewis
Who you are in Christ comes first. What you do comes second. It's absolutely essential that we get the sequence right. We can only do when we know who we are. C.S. Lewis taught that. Paul and the New Testament writers almost always outlined their message that way too. Check out Paul's letter to the Ephesians. He nails the message by reminding them of who they once were, then tells them who they are now, then finally, later in the letter he tells them how to live in light of their new Life.
"As for you, you were dead in your transgressions and sins, in which you used to live when you followed the ways of this world and of the ruler of the kingdom of the air, the spirit who is now at work in those who are disobedient. All of us also lived among them at one time, gratifying the cravings of our flesh and following its desires and thoughts. Like the rest, we were by nature deserving of wrath. But because of his great love for us, God, who is rich in mercy, made us alive with Christ even when we were dead in transgressions—it is by grace you have been saved. And God raised us up with Christ and seated us with him in the heavenly realms in Christ Jesus (Ephesians 2:1-6).
Verses 1-3 make it clear that we all started with a big fat F in the school of life – with words like "disobedient", "deserving of wrath", written in the comment section of our report card. BUT everything changes at verse 4. "Because of his great love for us" we are:
Made alive with Christ
Saved by grace
Raised up with Christ
Seated in the heavenly realms
Finally, in verses 8-10, Paul concludes the sequence with the words that emerge from us because of His work in us:
"...and this is not from yourselves, it is the gift of God—not by works, so that no one can boast. For we are God's handiwork, created in Christ Jesus to do good works, which God prepared in advance for us to do."
C.S. Lewis had it right. Who you are in Christ comes first. What you do comes second. It's absolutely essential that we get the sequence right.
Oh Lord, don't let me ever brag about my A's. I see now that I had nothing to do with it. I am Your workmanship, Your masterpiece, created in Christ Jesus as a new creature in Christ. Now, do with me as You wish today. Amen.
Listen to Pete, Jill & Stuart Briscoe on the Telling the Truth broadcast at OnePlace.com
SPECIAL OFFER
Feeling burned out? Unfulfilled? Drained? If so, you're in good company.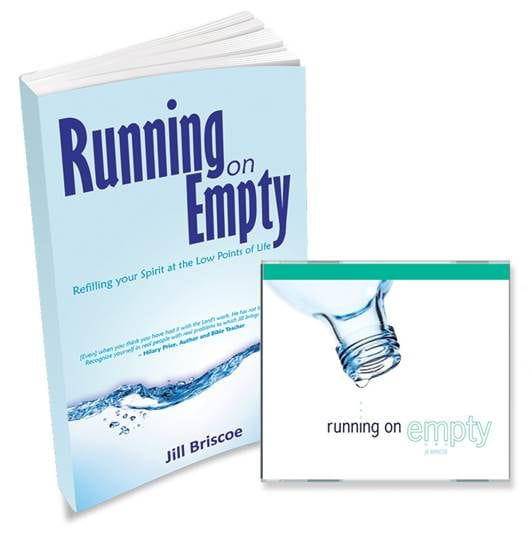 Jill Briscoe shows you, with her insightful and truth-filled book and CD series called Running on Empty, how Jesus offers comfort and hope. Through her usual wit and candor, Jill provides spiritual refreshment and renewal when you're ready to break down or throw in the towel!
The Running on Empty book is our gift to thank you for your ongoing support to help Telling the Truth continue encouraging you and others to experience true Life in Christ. Both the Running on Empty book and 6-message CD series are our gifts to thank you for your special donation this month of $50 or more. Thank you for your generosity and partnership!