A Dialogue with God
"Then the Lord God called to Adam and said to him, 'Where are you?… And He said, 'Who told you?'"  - (Genesis 3: 9, 11)
A police officer on a motorcycle noticed a large enclosed truck driven down Sixth Street, in Los Angeles, California. The driver stopped every few blocks, got out of the truck, and beat around the sides of the truck with a large baseball bat. After observing this for some time, the officer turned on his siren, flashed his lights and with strong hand signals ordered the driver to pull over. The policeman asked the driver, "Mister, as far as I can tell, you're not breaking the law. But I just gotta know, what are you doing?"
The truck driver explained, "Officer, this truck here has a capacity of five thousand pounds. But, you see, I got six thousand pounds of canaries in this truck. So, I gotta keep a thousand pounds of canaries up in the air all the time!"
When you begin reading the Bible it may surprise you to discover that the first four things God says to us are questions. Why would the creator God ask questions of the man He has created? I'm convinced God does this because He knows His creature is up in the air about life. God loves us too much to leave us without a definition of life and some direction. He wants to dialogue with us so He can bring what he calls salvation into our life.
Are you up in the air about your life? Because He loves you God would like to greet you with that question "Where are you?" and follow it with the question "Who told you?" when you respond to Him.

---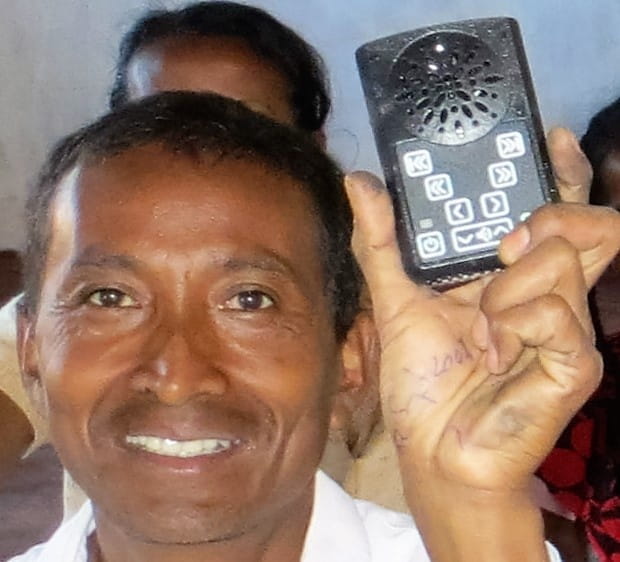 Give MBC to developing nations
Do you love The Mini Bible College by Dick Woodward? We do, too! That's why ICM has translated MBC into more than 40 languages and distributes it for free to church leaders, pastors and small groups all over the world.