Persistent Prayer
By: Rick Boxx
September 6, 2014
In my opinion, one of the greatest leadership books of all time is Nehemiah. This week we will examine leadership lessons from this man who began as a cupbearer only to become governor of Jerusalem.
The first and most important lesson Nehemiah modeled was being a man of persistent prayer. When Nehemiah heard about the state of disrepair that his homeland, Jerusalem, was in he was distressed.
In Nehemiah 1:4 we read, When I heard these words, I sat down and wept and mourned for days; and I was fasting and praying before the God of heaven.
Nehemiah prayed for four months, waiting for the right time to approach the king about his plan to rebuild Jerusalem. If you desire to be a great leader like Nehemiah, begin with persistent prayer.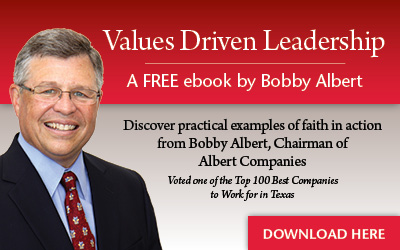 Learn more about Rick Boxx and Integrity Resource Center