Humble Leaders
By: Rick Boxx
September 21, 2014
This week we are comparing Jim Collins Level 5 Leader concept found in his book Good to Great: Why Some Companies Make the Leap...And Others Don't
to Jesus leadership style. Yesterday, we discussed Grooming Successors.
The second attribute Collins discovered in Level 5 Leaders was humility and modesty. Instead of the gregarious public figures Collins researchers thought they would discover, they found that most great companies were being led by leaders who were humble in nature.
These leaders were often working quietly behind the scenes, instead of being publicly known.
In Matthew 23:12 Jesus modeled and taught his disciples, For those who exalt themselves will be humbled, and those who humble themselves will be exalted.
If you desire to be a Level 5 Leader it will require you to humbly serve others, rather than always seeking the spotlight.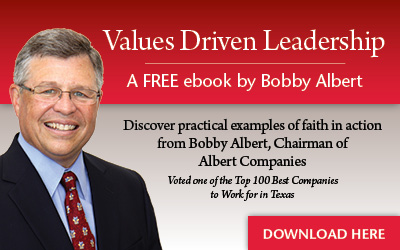 Learn more about Rick Boxx and Integrity Resource Center