Giving Credit to Others
By: Rick Boxx
September 24, 2014
In Jim Collins book, Good to Great: Why Some Companies Make the Leap...And Others Don't
he discussed Level 5 Leaders. This week were highlighting the attributes of a Level 5 Leader.
The last attribute is Giving credit to others. Weve all seen leaders who grab the limelight, taking credit for every success, leaving distrust in their wake.
Jim Collins research discovered that great leaders are those who deflect the credit to others. For Christians, however, our purpose for being is to credit God with the glory.
Jesus taught in Matthew 5:16, Let your light shine before men in such a way that they may see your good works, and glorify your Father who is in heaven.
A great Christian leader loves God and others by humbly giving credit to others for their part, but first they give credit to God.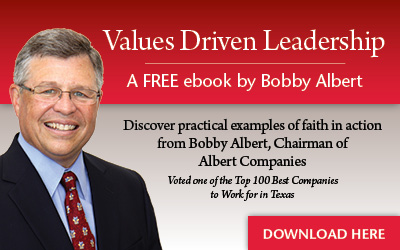 Learn more about Rick Boxx and Integrity Resource Center