Market Basket Business Lessons-Part III
By: Rick Boxx
March 12, 2015
Market Basket, a Massachusetts grocery store chain, treats their employees generously. They have some of the lowest customer prices in their industry, and still returned over $1 billion in dividends to their shareholders!
The CEO, Arthur T Demoulas, has created incredible loyalty of his employees and customers. The other side of Arthur T's family, however, owned control of the stock. They were angry at Arthur T's generosity so they terminated him.
Within weeks, the majority of managers and employees refused to work for the new regime and customers quit coming. This very profitable chain of stores began losing over $10 million every day.
Proverbs 14:28 teaches, "A large population is a king's glory, but without subjects a prince is ruined."
One leader can make a difference. If you're a leader, your actions matter.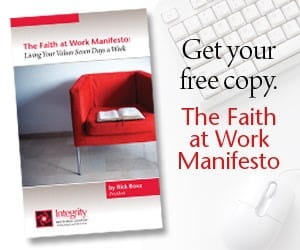 Learn more about Rick Boxx and Integrity Resource Center