Who had deceived thee so often as thyself? – Benjamin Franklin
Have you ever worn one of those weight-lifting belts and cinched it up nice and tight? It gives you a feeling of stability and strength. That's what truth does. It strengthens us at our very core. Maybe that's why the Bible calls us to put on the "belt of truth!"
But what is truth? Truth is reality – things as they really are as opposed to what they look like, as opposed to what they feel like, or sound like, or you wish they were like. That's particularly important when we are talking about sincerely sensitive issues like heaven and hell. Yeah, it's touchy, emotional stuff, so we need Truth as the undergirding reality that holds everything else up. Truth can also be found in a very special place. Jesus' "high priestly" prayer reveals where:
"I have given them your word and the world has hated them, for they are not of the world any more than I am of the world. My prayer is not that you take them out of the world but that you protect them from the evil one. They are not of the world, even as I am not of it. Sanctify them by the truth; your word is truth." – John 17:14-17 (emphasis mine)
First, we need to take time to know the truth. God has revealed His truth to us in Scripture. When you know the truth, lies are obvious. That comes through a lifelong discovery of truth in His Word.
Secondly, take your thoughts captive. This is the dynamic of getting Jesus involved. How? If we have a thought and wonder if it's a deception, we present it to Jesus and ask Him, "Jesus, I just had this thought. Is it a lie or Your truth? Open my eyes to Your truth." And by His Spirit He will, and He will confirm it according to the principles of Scripture.
Thirdly, take your thoughts to community. One of the great joys of living in a community that believes the Bible is that we can sit down with one another and we can say,"Hey. Here's what I'm thinking. Does it sound like a lie to you or does it sound like the truth?" And sometimes just by verbalizing it, before we're even done saying it, we know it's a lie. It's obvious.
So where are you today? Is there someplace you are teetering between Truth and lies? Cinch up that belt of Truth!
Lord, I pray that You would strengthen me with Truth today. Bring to mind the Bible passage you want me to focus on. Strengthen me with it, protecting me against the lies of the enemy. I bring my thoughts to You now, to be taken captive by You. Thank You for the brothers and sisters around me who are honest and wise. Use them all to lead me in Your everlasting ways. Amen.
Listen to Pete, Jill & Stuart Briscoe on the Telling the Truth broadcast at OnePlace.com
SPECIAL OFFER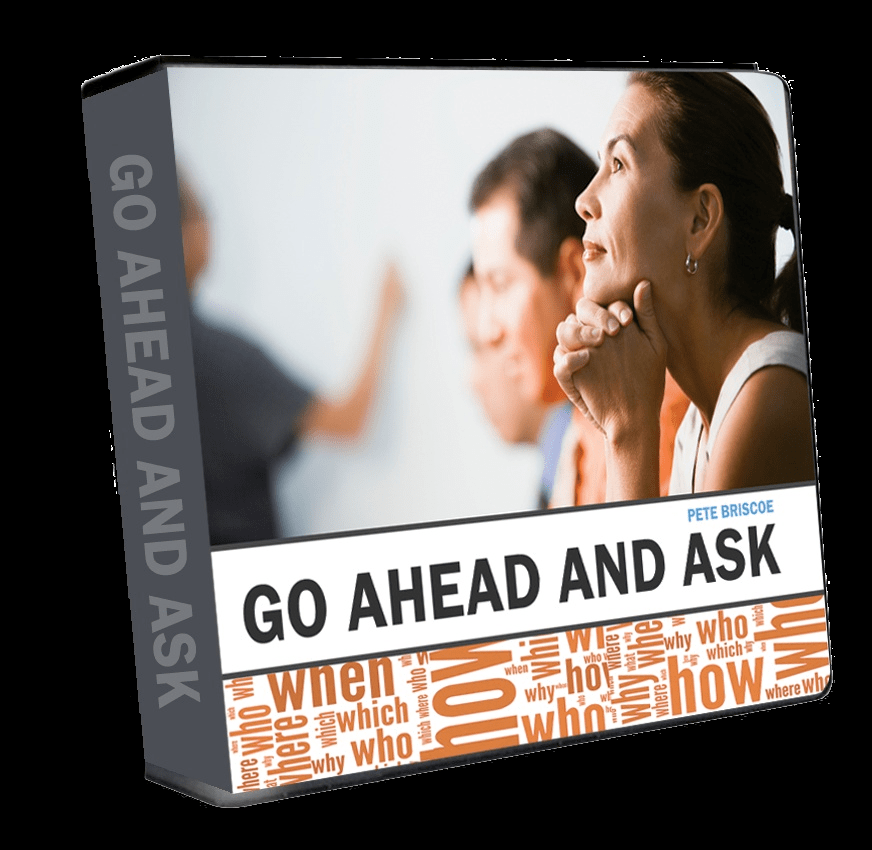 Pete's Go Ahead and Ask CD and DVD series
Get real answers to your toughest questions! Pete Briscoe's 7-message
Go Ahead and Ask
CD and DVD series gives you the confidence you need to ask the burning questions that Christ is eager to answer. Request your copy today!