O soul, are you weary and troubled? No light in the darkness you see? There's light for a look at the Savior, and life more abundant and free. – "Turn Your Eyes Upon Jesus" by Helen Lemmel
When life is unbearable, we'll consider anything to release the burden. Some consider shopping to be therapy. Others consider receiving another raise at work to be the mark of success. Some couples consider divorce, while others consider counseling. Financially strapped individuals consider bankruptcy. Hopeless individuals might consider suicide.
Universally, when we are depleted of our own strength, we long for guidance. Into this need the author of Hebrews offers the ultimate consideration:
Consider him who endured such opposition from sinners, so that you will not grow weary and lose heart. - (Hebrews 12:3)
But the question then is why? Why should we consider Jesus?
In these last days he has spoken to us by his Son, whom he appointed heir of all things, and through whom also he made the universe. The Son is the radiance of God's glory and the exact representation of his being, sustaining all things by his powerful word … - (Hebrews 1:23)
Jesus made it all and therefore owns it all. No segment of life is outside the authority of Jesus. Are you struggling to find a creative solution to a problem? You have access to Jesus, the most creative person in the universe. Seek Him!
Jesus is the light a dark life needs. He is the radiance of God's glory. In other words, if the Father is the sun, then Jesus is the sunbeam. Apart from Jesus, we will live in darkness. Some of you are in a dark place right now, and I want to encourage you: Stop expending energy to navigate the darkness. Instead, fix your eyes on Jesus. He'll light the way.
Jesus is the exact representation of God's being. In the Greek, this implied an engraving of an image on a hard piece of metal. From this hard piece, other soft pieces could be stamped with the image of the first. As they cooled, the exact image was there. A perfect representation. If you want to know what God does, how God thinks, and who God is, look at Jesus.
Imagine what it would be like to turn over ownership of the burden, to invite light into darkness, and to have access to the will and mind of Christ. Consider how Jesus could change everything.
Jesus, guide me away from darkness into a bright understanding of You. Grant me the courage to release control and embrace wisdom. May Your Spirit be the strength of my embrace. Amen.
Listen to Pete, Jill & Stuart Briscoe on the Telling the Truth broadcast at OnePlace.com
SPECIAL OFFER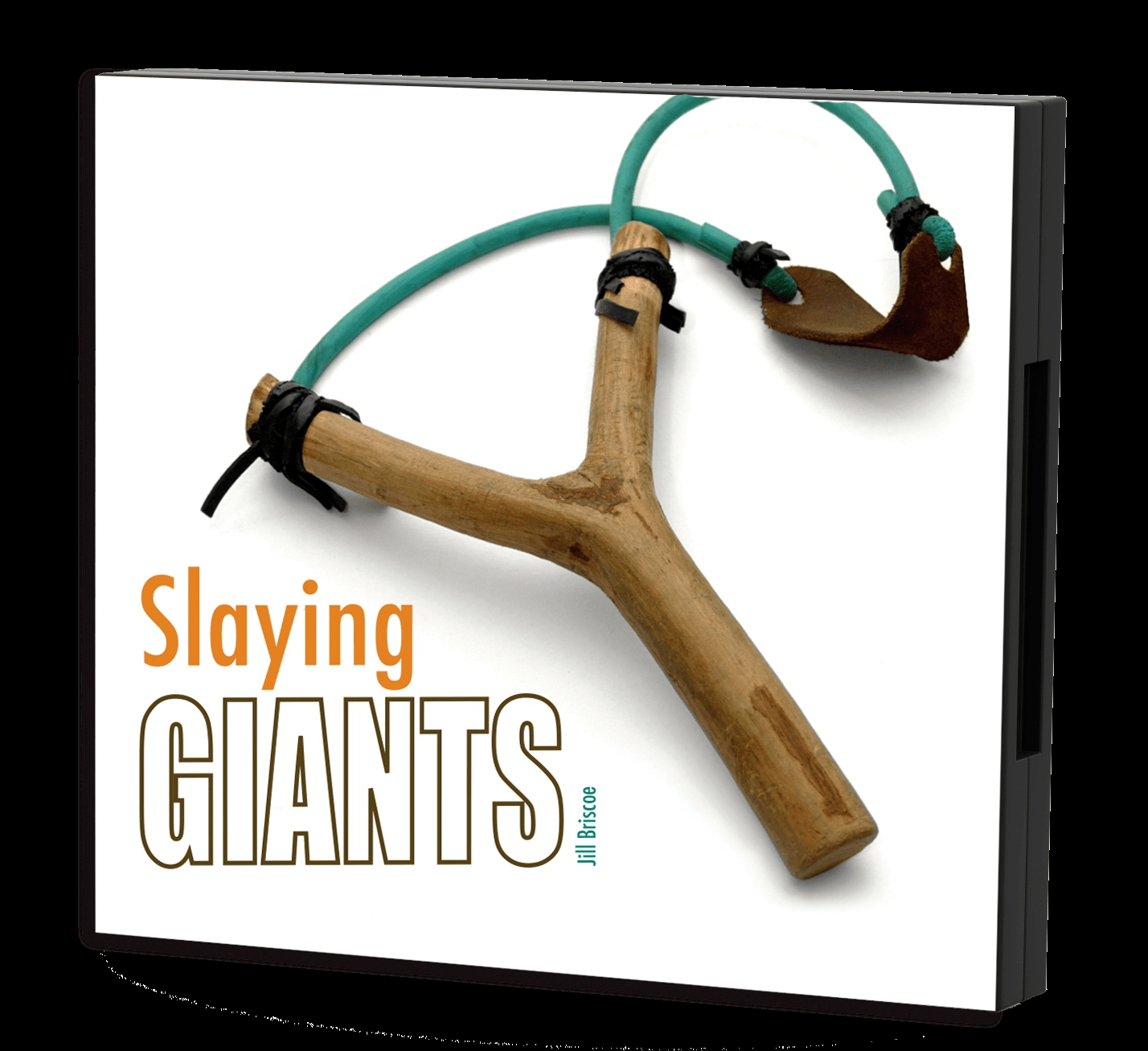 Jill's 3-message Slaying Giants DVD or CD series
Satan has an army of giants – problems, temptations, and tough circumstances – that he loves to place in the way of Christians. Jill Briscoe shows you how to defeat them in this encouraging 3-message DVD or CD series!