Confirming Our Work
By:Rick Boxx
December 18, 2015
One of our pastor's was on a flight that began falling from the sky due to some mechanical failure. The aircraft fell 20,000 feet triggering the oxygen masks which provided needed oxygen to our terrified pastor and the other passengers.
Fortunately, the plane was safely stabilized.
Our pastor noted the name of the oxygen mask's manufacturer and sent a letter expressing his gratitude for how the masks had helped save his life.
He later learned that his letter was used to encourage the staff at the oxygen mask company of the importance of their work.
Psalm 90:17 says, "Let the favor of the Lord our God be upon us; and confirm for us the work of our hands."
If you get the opportunity today, confirm for someone the importance of their work.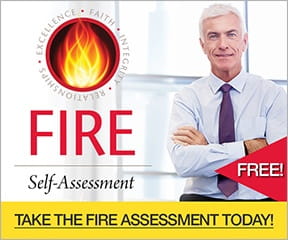 Learn more about Rick Boxx and Integrity Resource Center