Worship is our innermost being responding with praise for all that God is, through our attitudes, actions, thoughts, and words, based on the truth of God as He has revealed Himself. – John MacArthur
In the Old Testament, a special tent (called the tabernacle) was always placed in the center of the Jewish community with everyone's tents pitched around it and facing towards it. They knew that the worship of God was to be the center of their life. They knew that the reason we have a life at all is to reflect God's glory back to Him and others. So they built their community and the schedule of their day around this special place of worship.
Yes, worship can take on many different forms: music, poetry, painting, carpentry, and even accounting (?!). Yes, worship can be expressed through every kind of action: dancing, laughter, labor, rest, silence, service, and even singing (?!). Worship is so encompassing because it's an expression of our heart and the decision of our will. It's a conscious choice to realize that God is "the center" of our communities and our personal lives. As the Jews placed the tabernacle in the center of their community, we place Jesus as Lord in the center of our hearts.
Come, let us bow down in worship, let us kneel before the Lord our Maker. – Psalm 95:6
The beautiful hymn of worship by Francis R. Havergal (1836-1879) written in the last years of her life says it so much better than I can. May the words of this song be the prayer of our hearts today!
God,
Take my life and let it be
Consecrated, Lord, to Thee.
Take my moments and my days,
Let them flow in endless praise.
Take my hands and let them move
At the impulse of Thy love.
Take my feet and let them be
Swift and beautiful for Thee.
Take my voice and let me sing,
Always, only for my King.
Take my lips and let them be
Filled with messages from Thee.
Take my silver and my gold,
Not a mite would I withhold.
Take my intellect and use
Every pow'r as Thou shalt choose.
Take my will and make it Thine,
It shall be no longer mine.
Take my heart, it is Thine own,
It shall be Thy royal throne.
Take my love, my Lord, I pour
At Thy feet its treasure store.
Take myself and I will be
Ever, only, all for Thee.
Amen.
Listen to Pete, Jill & Stuart Briscoe on the Telling the Truth broadcast at OnePlace.com
SPECIAL OFFER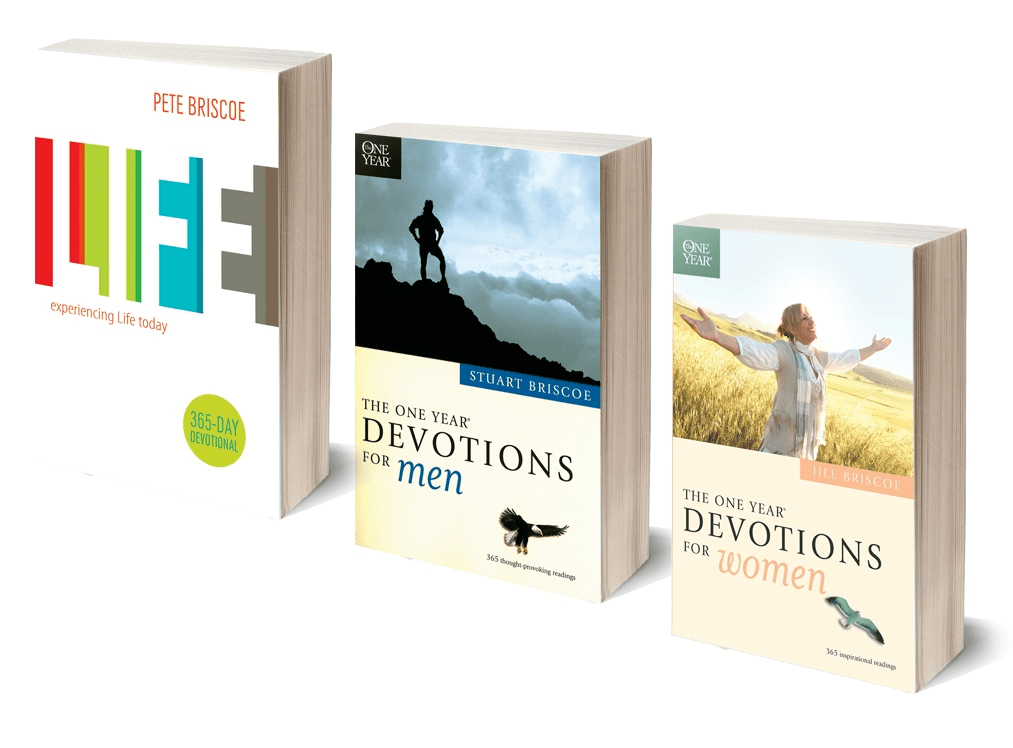 Pete, Stuart, and Jill Briscoe's 365-day devotional books
Pete, Stuart, and Jill want to move you beyond New Year's resolutions and help you experience a spiritual revolution in 2016, by sending you one of their 365-day devotional books.